Table of Contents
Introduction
Looking at the way the Internet has evolved over the last decade, a lot can be concluded.
Be it the accessibility or the number of users that have increased dramatically, all of it has contributed to this evolution. Result? Starting as a global database of information 36 years ago, the Internet has now become something that customers and businesses live by.
The last census that took place in 2017 reported that by the end of that year, the number of Internet users worldwide had gone up to 3.58 billion. That contributes to around half of the world's population. Sure this opens up many opportunities for businesses, both small and big.
But then again, in the world that's moving too fast, marketing can't be the same all the time. For the matter of fact, nearly 76% people believe that marketing has changed way more in the past two years than it ever did over the last 50. And there we can say that "Change is the only constant."
But fun and jokes apart, this calls for updates and sincere activity. Businesses focusing on marketing their brands and products online need to keep up with these constant changes. What might help with that are the numbers.
Marketers have always been using statistical data about Digital Marketing to form an estimation of the changes which are probable to take place in the near future. In this blog post, we are sharing some similarly important digital marketing stats that every marketer should know before 2023 Ends.
Search Marketing Stats
When changes in digital marketing are being considered, search engines can't be neglected. The search algorithms of all search engines change almost every other day. The purpose is to be smarter than ever.
In the event of these changes, search rankings of websites keep going up and down, noticing everything around that, we can state statistics.
1. 60% of people have started using voice search within the last year. (MindMeld)
2. The average word length of content that ranks on the first page of Google results is 1,890 words. (Backlinko)
3. The average number of organic results on Google searches has dropped from 10 to 8.5. (Searchmetrics)
4. Google entertains 3.5 billion searches everyday. It equates to 1.2 trillion searches per year worldwide. (Internet Live Stats)
Mobile Marketing Stats
There was a time when Mobile phones were used just for the sake of placing calls and sending SMS texts. And then silicon took over. Today, most part of the web traffic comes from mobile devices. In such conditions, neglecting Mobile marketing will be a bad idea.
5. Website loading times are way behind the 2-second target. (Marketing Charts, Google)
6. Mobile will account for 72% of digital ad spend by the end of 2023. (eMarketer)
7. 85% of mobile advertisers think they're providing a positive experience; only 47% of users agree. (Unlockd)
8. By April 2018, 51.2% of the total page views worldwide came from mobile devices. (Statista)
9. An average Internet user takes around 50 milliseconds (i.e., 0.05 seconds) to form an opinion about a website. This opinion decides whether the user will stay or leave. (T&F Online)
UPDATED: More Stats
> A total of 73 billion phone calls were generated from mobile search alone in 2018. (Acquisio)
Email Marketing Stats
Internet marketing has been changing for a long time already. Many new ideas and technologies have been introduced already. But what has stayed over all these years is email marketing. After all the changes and evolvements, Email marketing just refuses to be neglected.
That makes it important to keep a count of the numbers.
10. The best time of day to send emails is between 4pm and 8pm. (Experian, Marketing Charts)
11. eCommerce customers who receive multiple abandoned shopping cart emails are 2.4 times more likely to complete the purchase than those who receive only one follow up email. (Experian)
12. Segmented email campaigns have an open rate that is 14.32% higher than non-segmented campaigns. (Mailchimp)
13. 86% of business professionals prefer to use email when communicating for business purposes. (Hubspot)
14. CTRs are 47% higher for B2B email campaigns than B2C email campaigns. (Email Marketing Platform)
15. 80% of retail professionals indicate that email marketing is their greatest driver of customer retention (the next closest channel? Social media, identified by just 44% of those same professionals). (Emarketer.com)
16. When a prospect or customer who opens an email on a mobile device opens that same email again on another device, they are 65% more likely to click-through to your site/offering. (Campaign Monitor)
UPDATE: MORE STATS!
> Nearly 95 percent companies say that personalization of outreach emails is crucial for their current and future success. However, almost 60 percent of marketers agree that they struggle at personalizing their email copies. (NeilPatel)
Conversion Optimization Stats
The main goal of marketing is to convert. Without conversions, a business doesn't make sense and nor do the campaigns. Conversion rate optimization (CRO) becomes crucial for that reason.
17. Mobile conversion rates are on the up but still in third place. (Monetate)
18. 4.8% is the average conversion rate for websites using video, compared to 2.9% for those who don't. (Adélie Studios)
19. The average ROI on CRO tools is 223%. (Venture Beat)
20. The optimal number of form fields for the most conversions from your landing pages is 3. (iFactory)
21. Customer journey analysis to improve conversion rate is in the game plan of 60% of online marketers. (Marketing Charts)
22. On an average 65% of the campaigns have a conversion rate of 2.35%. The campaigns getting a conversion rate of around 5.31% are outperforming the former 65% and account for the 25% in all. While it's only top 10% of the campaigns which are getting a conversion rate nearing 11.45% on average. (Word Stream)
23. The percentage of marketers investing more than 50% of their digital ad budget in remarketing doubled from 2013 to 2014 bringing it up to 14%. (Hubspot)
UPDATE: MORE STATS!
> 83% of businesses agree that digital marketing is working for them. (Adotas)
> Only about 22 percent of businesses are satisfied with their conversion rates. (WordStream)
> Most websites enjoy an average conversion rate of 2.35%. (WordStream)
> Customer testimonials can boost revenue by 62% from every customer and every visit. (BigCommerce)
> According to Forrester research, 74% of the buyer's conduct and online research before selecting a company. (Forrester)
Content Marketing Stats
Creating Content that intrigues the user to know more is an art. Businesses are investing huge loads of money into content creation and marketing and this is totally worth it. To get a better idea about the same, let us look at the following content marketing stats.
24. Content marketing costs 62% less than traditional marketing and generates about 3 times as many leads. (Demand Metric)
25. 46% of marketers say photography is critical to their current marketing and storytelling strategies. (CMO Council)
26. Brands spend 25%-43% of their marketing budget on content, yet only 23% of CMOs feel they are producing the right information for the right audience, and delivering it at the right time and correct format (eMarketer, Marketing Profs)
27. 72% of marketers worldwide said relevant content creation was the most effective SEO tactic (Marketing Profs)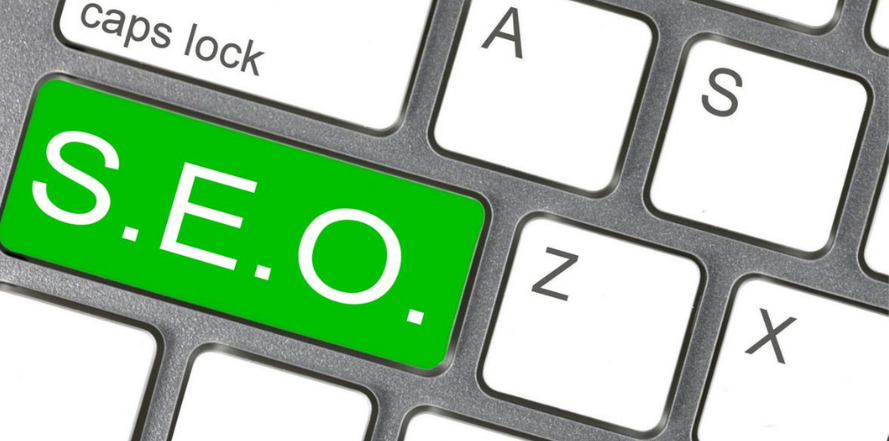 Video Marketing Stats
As videos are taking over the search results, social media feeds and emails in 2023, it's crucial to talk about those.
The following video marketing stats will give you an idea about the impact that you can leave with your campaigns just by including a video.
> Martech advisor's data says that adding videos to your emails can boost click-through-rates by 300%. (Oberlo)
> 72% of businesses that use video believe that it has improved the conversion rate of their website… WITH… 64% of businesses believing that video has directly led to increased sales! (Wyzowl)
> 51.9% of marketing professionals worldwide name video as the type of content with the best ROI. (Source: Adobe)
> 45% of live video audiences would pay for live, exclusive, on-demand video from a favorite team, speaker, or performer. (LiveStream)
> It's true! Videos under 2 minutes length get the most engagement. (Wistia)
> 80% of small businesses do not invest in content, and experts warn that they are missing a key marketing opportunity (Source: Clutch.co, 2018).
> 69% of respondents ranked influencer marketing as an important or top strategic priority for 2023. (TalkWalker)
> If we look at the YOY growth in unique site traffic, it is 7.8 times higher for the content marketing leaders of the world. (Marketeer)
> 89% of the marketers either use content marketing or plan to implement it. (ContentMarketingInstitute)
Social Media Marketing Stats
Marketers looking for some instant success have always been on their knees in front of social media platforms. You create good content, start an ad campaign and if it's worthy, BOOM! There you go with your Internet success.
But what else is it about? Well, the stats have a lot to speak.
28. Infographics are Liked and Shared on social media 3X more than other any other type of content. (Mass Planner)
29. 94% of B2B marketers use LinkedIn as part of their content strategy. Other popular platforms include Twitter (87%), Facebook (84%), YouTube (74%) and Google+ (62%). (Content Marketing Institute)
30. Social media has become the most popular content marketing tactic reported by 90% of B2C businesses. The next most used content marketing tactics are illustrations and photos (87%), eNewsletters (83%), videos (82%) and website articles (81%). (Content Marketing Institute)
31. 80% of companies online are under the impression that they deliver exceptional social media customer service, while only 8% of their customers say that they agree. (Smart Insights)
MORE STATS
> Tweets with pictures from pic.twitter.com get 94% more retweets as compared to pictures from other sources combined.
> With over 335 million users Twitter is one of the top 10 largest social media platforms.
> Tweets containing image links from Facebook and Instagram are 47% and 42% less likely to receive retweets respectively.
> 49% of B2B marketers believe that social media marketing is the hardest way of lead generation for them. (eMarketer)
> Only 26% of B2B marketers generate leads through other social media, as compared to 59% on LinkedIn. In fact, 78% of B2B marketers have rated LinkedIn to be the most effective platform for businesses to achieve their goals. Another study says that LinkedIn is responsible for 45% of all the social media traffic to a company's website homepage. (Linkedin)
> 63% of customers actually expect companies to offer customer service via their social media channels, and 90% of social media users have already used social media as a way to communicate with a brand or business. (SmartInsights)
> 32% of marketers say visual images are the most important form of content for their business, with blogging in second (27%). (SocialMediaExaminer)
> Influencer marketing annual budget is supposed to reach $8-$16 billion by 2020. (Hubspot)
> 80% of a business's future profits come from around 20% of its existing customers. (Salesforce)
Local Search Marketing Stats
Internet has shrunken the world to the size of a smartphone. Everything you need can be found in no time. Taking it to the literal words, local search has emerged surprisingly over the last couple of years.
Looking for pizza corners near you? Just search with the phrase 'pizza near me'.
Using your device's location, your search engine will present to you all the pizza shops near you.
These local search results would even consist of the contact details of the shops. So, you can maybe order prior to your visit or just call to ask for the availability of the tables. That is the power of local search.
The importance of local searches and the way those help boost business and user experience can further be understood with the statistics that follow.
32. 88% of consumer local business searches on a mobile device either call or visit the business within 24 hours. (Nectafy)
33. 46% of searches now have a 'local intent'. (Nick Wilsdon)
34. 86% of people look up the location of a business on Google Maps. (SEOExpertBrad)
Risk Management Stats
>33% of the websites are made using WordPress. The alarming fact is that out of the 8,000 hacked websites analyzed in a recent study, 74% were built on WordPress. (CodeinWP)
> A hacker attack take place every 39 seconds. No wonder, the average global spend on cybersecurity is supposed to reach $6 trillion by 2021. To note, 43% of cyber attacks target small businesses. (Cybintsolutions)
Outsourcing Stats
> The global outsourcing market rose to almost a $100 billion in 2015. (MicroSourcing)
> 78% of businesses that outsource there a business function(s) are positive about their relationship with their outsourcing company. (MicroSourcing)
Visual Marketing Stats (Video Marketing Stats stated above)
> Sixty-five percent of users prefer emails to contain mostly images. (TheMarketingPeople)
> Moz stats that GIFs when used correctly can significantly boost email conversions. (Moz)
> A recent Social Media Today survey claims that 69% of marketers agreed that visual content is an absolute necessity for their brand. (ImpactBnd)
> Companies that create custom visual content have a 7x higher conversion rate. (SocialMediaToday)
> 65% of humans are visual learners. (Forbes)
> Facebook says that brands posting image-rich content enjoy 87% more engagement than those that don't. (eMarketer)
> 3.5 billion snaps (on Snapchat) are sent per day, as of Q2 2023.
> Snapchat received over 203 million users in the first quarter of 2023.
[Source for Snapchat stats]
Browser Notifications Stats
> Browser notifications get 50 times higher conversion rates when compared to emails. (Pushassist)
Other Stats
72% of customers like to learn about a product by watching a video instead of reading text.
Mobile video consumption rises by 100% every year.
Viewers remember 95% of a message when they watch it in a video. The number for reading the same information in text goes down to 10%.
By 2022, videos will make up more than 82% of all consumer internet traffic — 15 times higher than what it was in 2017.
Wrapping Up
When you talk about business, marketing is one of the most important aspects of it. No matter what your product is, if you can't market it, you can't sell it.
The digital marketing stats that we shared on this page are useful for both newbies and pro-digital marketers. We hope these helped you set-up your new goals.
And if you think that we missed a good start, feel free to write to us. Happy marketing!

FAQs