Table of Contents
Introduction
The COVID 19 crisis has brought the world to a standstill.
Besides the  human lives lost, changes in social interactions and altered consumer behaviour, this crisis has  cost the global economy  $8 trillion.
However, the silver lining in the dark clouds that loom over the world is that people and businesses have responded to the crisis with agility, thought and adaptive attitude.
But what does all this mean for the digital space?
Dawood, chief of partnerships at DWS discussed the way forward with Matt Palis, CEO, Infront Webworks in this latest interview in the E-Coffee with Experts series.
We bring you a written account  of their discussion  about what agency owners can do to make the best out of the current situation to grow and thrive the agency business
1. Communicate and (re)connect with clients
As an agency owner, you need to evaluate how you can best help your clients whilst running your business smoothly. While doing this, keep the communication clear and crisp and comforting.
Work on (re)building personal connections with your clients.
Take stock of businesses that have the bandwidth to invest in marketing and those that need to pause and help them understand the best way forward.  
For all the businesses, this is a great time to tie all the loose ends that they struggle to find time for otherwise. 
Small efforts like better branding, improving your website, implementing marketing automation, focusing on SEO  will lead to big changes in the future.
 As an agency business owner, offer advice, opinion, and share your thoughts over and beyond marketing. For eg, if you can help them with government assistance programs or help them define the SOPs for improving business efficiency., then do it. 
You can offer deferred payment plans, altered service arrangements, etc. Take the long term approach to build and nurture your business relations. 
The crisis has impacted every business differently. Become their allies in these tough times and offer advice on the best way forward for them. 
 Matt adds," I got on a call myself with the owners of  a client business that I hadn't spoken in two years. And we spoke about how to approach this situation together as  a team.The trust level and relationship with these clients grew stronger."
2. Discover new business opportunities
"Change is the only constant." And agencies around the world need to adapt to the changed circumstances swiftly.  
For some agencies paid marketing service is their forte and they don't focus on providing web development services due to the quantum of efforts and resources it requires. 
Now, during the crisis, businesses around the world have pulled the plug  on the PPC  campaigns while there has  been a steady increase in RFPs from mid tier companies and NPOs for building large websites.
Many local businesses have been impacted due to altered consumer behaviour.With social distancing being advised businesses,  especially small businesses  and other local businesses that are not yet fully online are understanding that integrating ecommerce into their website is the way to go.
 The agency owners need to be smart enough to understand and  diversify their service offerings now. 
Matt feels that the web development will continue to rise as mid tier companies with marketing staff sitting idle would invest in getting their  websites made. 
3. Get your A- team to the game
While you wouldn't want to, it's time to make a few hard decisions. Check your bottom line and get a run down on  each department's  profitability and their associated costs.
Besides your tangible assets, your human resources ie your employees are your most valuable assets. Online marketing is a highly skill-specific field and you need your A-team to have your back as you move through the turbulent waters of the COVID 19 crisis.
Structure your teams to include members who can tangibly add value to the revenue and profitability and build your core team.
4. Outsource business processes to improve productivity
If you can outsource any business process at your agency, then do it. It's a cost-effective way to improve efficiency and productivity. 
Besides, a leaner team will ensure maximum output and in turn increased profits.
The agency business is such that remote working does not impact the deliverables since most of the work is done on the cloud.
Businesses typically save $11,000 with telecommute per year,
It's not just popular but extremely business-wise too.
If you have every department in- house, it's time to ride the remote working wave.
5. It's time to grow your team!
Sounds like strange advice, right!?
No, it's actually a very smart move. Businesses are laying off and that means some very talented people are looking for jobs. 
Now is the time for you, especially if you are a mid-sized or smaller agency, to find the right fit for your organization.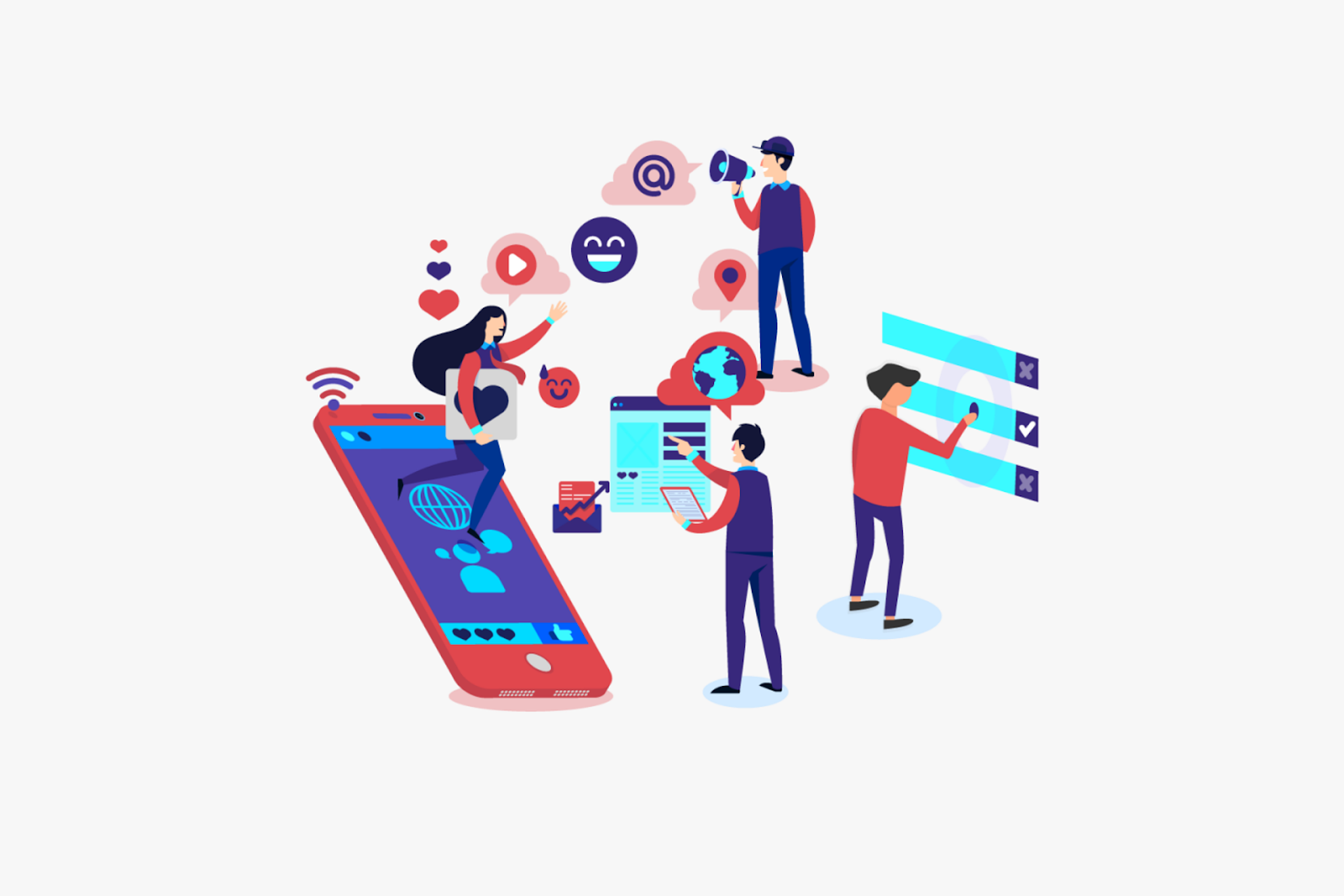 There are a lot of business opportunities out there, by hiring the right people to identify and win these opportunities, you can create a win win situation for your agency business. 
6. Revise your business growth strategies
Get your team to work on growing your brand. Focus on getting your own strategies right.
Inbound and content marketing are becoming extremely popular and effective.
Matt adds, "We are exclusively inbound. We do blogging, video blogging, lots of content, SEO, and few paid ads and work with directories. It doesn't necessarily mean more money." 
Matt while talking about the businesses affected by COVID 19 crisis says, " Some industries like hospitality have taken a hit,  but few industries are sure to grow in these times. 
Medical and local stores that are able to get an e-commerce store will be growing exponentially and as an agency,  it's a smart move to help such small businesses put together their eCommerce store. "
Post COVID-19, the PPC services will grow back stronger once this is over. That's when small businesses would be increasing their spending on paid marketing. 
The general sentiment once this is over , would be that the business owners would want to get back on their feet as quickly as possible. You should use this time to gear yourself by getting your teams and sales pitches ready to double down then!
This is also a great period to focus on new learnings and use the time wisely to build the skill set of your team along with you. Go learn that skill you always wanted to learn, pick up that course you 've always wanted to do. Encourage your team members to do the same. 
So, whatever be your approach as an agency, list it down, put your team to the task and focus on growing your business. 
7. Audit your income and expenses
Matt says, "Initially this crisis resulted in almost 20% decline in the residual billings which was a huge setback since they rely heavily on this income."
Agency owners need to protect their incomes and reduce their costs to the maximum extent possible.
At his agency, all the departments have reached out to their vendors asking for deferment of payments for a month because they expect the government assistance money to come in by then. They also get weekly budgets from all the teams.
Dawood adds, " We have been tracking each department's incomes and expenses weekly and then putting in place a contingency plan if required." 
This has resulted in positive cash flow for both the agencies which goes in the opposite direction as is the general sentiment currently.
8. Get Government assistance
Not many people are aware but the US government has put together good government assistance plans to help businesses in these uncertain and difficult times. 
Matt shared with us the three levers, agency owners can work with:
1. EIDL Grant
The EIDL grant was originally meant to be a disaster loan capped at $10,000. In the current situation, the US government is paying $1000 per employee upto 10 employees to any business from the following list:
Tribal business
Cooperatives

ESPOS with less than 500 employees

Independent contractor (31st January to 31st December 2020)
The EIDL grant is not a loan when taken independently, however in case a business also takes PPP, the EIDL acts as an advance against it. 
If you are eligible, apply for EIDL here
2. Payment Protection Plan
The payment protection program is a loan upto $1,00,000 and  meant for businesses and not for profits  with less than 500 employees. It may extend to bigger organizations too. Few things to keep in mind while getting PPP are:
Sole proprietors, independent contractors, and other self employed are eligible

Lenders determine if the business was operational on Feb 15th 2020 and it had employees for whom it paid salaries

Get in touch with SBA lender as soon as possible
The amount borrowed can be forgiven if 75% of the amount borrowed is 
Used on payroll till 30 June. Otherwise it's considered as a loan.
If you are eligible, apply for PPP here
3. Unemployment benefits
The US Department of Labour's unemployment insurance for eligible workers who become unemployed for no fault of their own. 
In the current situation of crisis,  the state pays 50% of the state and $600 per week by the center to the eligible workers.
In fact the lower wage workers are set to gain from April 1 to 31st July.
"However, there is a huge backlog on the state portion", Matt adds. It takes 30 days approximately for the state to release the money.
Please check your eligibility before applying for any of these programs.
We've also compiled the assistance programs by the UK government and New Zealand governments.
The UK Government has launched the following programs:
COVID 19 Corporate Financing facility (CCFF)
As a part of CCFF, Bank of England will be purchasing short-term debt instruments issued by companies to support businesses affected by COVID 19. This is open to all UK based companies and their subsidiaries.
The minimum size of each instrument needs to be £1 million. 
For more information, read here.
Coronavirus Business Interruption Loan Scheme
Two business interruption loan schemes have been introduced by the UK government. One scheme is for SMB businesses ie, businesses with a turnover under £45 million, and a second scheme is designed for larger businesses with a turnover of £45 million and above. 
Under these schemes, SMB can get £5 million available via loans, overdrafts, invoice finance and asset finance facilities.
The facilities will be provided via accredited commercial lenders.
More information available here  
Small Business Grant Fund and Retail, Hospitality and Leisure Grant Fund
For businesses based in England only, a small business grant fund and the retail, hospitality, and leisure grant fund have been set up.
Under the SBGF, all eligible businesses will receive £10,000 and      businesses eligible under the RHLG will receive grants £10,000 and £25,000 per property. Eligibility will be determined on the rateable value of the business premises.
New Zealand government has also put in place plans to help the businesses in times of COVID 19:
Wage Subsidy
The wage subsidy was put in place to help ALL businesses affected by COVID 19 including :
self-employed
contractors
sole traders
registered charities
incorporated societies
post-settlement governance entities
pre-revenue research and development start-up companies that are seed or venture capital backed.
It was a 12 week subsidy provided per named employee expiring on 9 th June 2020.
The government has announced a Wage subsidy extension. The eligibility for this subsidy is to all business that have or expect to have losses of at least 50% for the 30 days before they apply for the extension, compared to the closest period last year
The details are available here
New loans for small businesses
The Small business cash flow loan scheme will provide assistance of up to $100,000 to businesses employing 50 or fewer full-time employees.
The details are available here
Conclusion
This crisis has almost brought the world to a standstill. 
Seth Godlin said, " Change is not a threat, it's an opportunity. Success is not a goal, transformative success is. " 
And it's time for agency owners to step up, come together and work towards it.
You can watch the complete interview here: