Table of Contents
Introduction
It's the end of another year and we are all geared up to pen down our resolutions for the upcoming year.
With the dawn of the new year comes new marketing responsibilities.
But right before we make new beginnings, it is important to take a look back and learn from past mistakes. After all, wisdom lies there.
To make your 2023 journey a smoother one, we have compiled a list of mistakes that you should completely avoid:
No marketing plans made, no budget in place
Before you lay down your marketing goals for the new year, it is best to consult your budget first. Because you cannot stick to a marketing plan which is out of your budget's reach.
Once you have allocated a fixed amount for the different aspects of marketing (content creation, advertising etc), only then you can execute a smooth marketing process.
Begin by assessing your current situation, make a list of strategies you will employ and then sit down to create your investment planner.
You need to find the right mix of strategies that will fit your budget. And this won't work out in the first go. In the first attempt, you are more likely to exceed your budget. At this point, you need to go back and assign a different weight to the various aspects of marketing until you find a point where your marketing plan is within your budget.
Tip: A priority list will come in handy while doing this. For instance, if you think your marketing campaign cannot work without a video but it can work well without an infographic, video takes a higher priority and should be allocated a budget before other content formats.
Focussing only on one form of content
Jeff Bullas tells us that including images in an article can increase the total views by 94%. 94 percent is a big figure. So anyone who reads this fact is going to put lots of images in their blog posts.
Yes, images are powerful. But relying solely on them is a mistake.
One must not forget that there are videos, GIFs and infographics, all of which are equally or even more effective. Each content format has its own utility in different marketing scenarios.
In fact, a survey done Venngage reveals that 42% of marketers believe that infographics are the most engaging visual content format. Infographics are easy to digest and can, therefore, be used to dissipate complex information in a simple way.
When it comes to videos, we all know how a video increases your chance of showing up on the first page of Google search. Videos are probably the best advertising tools at the moment. They are the best content for user onboarding.
Similarly, GIFs add a layer of interaction and allow an easy way to add humor to your business communication (which helps you establish a more humane image).
Not optimising your video content
Videos are in huge demand. So marketers are turning to video content to achieve their marketing goals.
But when it's already raining videos, how do you hook your audience to your own? Also, how do you avoid the common pitfalls?
Videos tend to fail because of:
Content that is not suited to the video style
Length issues
Bad quality
Irrelevant content
Lack of call-to-actions
Since so many factors dictate the outcome of your video marketing campaign, you need to find the point of balance.
And there are no fixed rules for video marketing success. That's why it is so important to measure your video results and tailor your strategy based upon your findings.
Youtube and Vimeo have their own analytics tool that allows you to measure various video metrics and analyse your video in terms of views, watch time, clicks etc.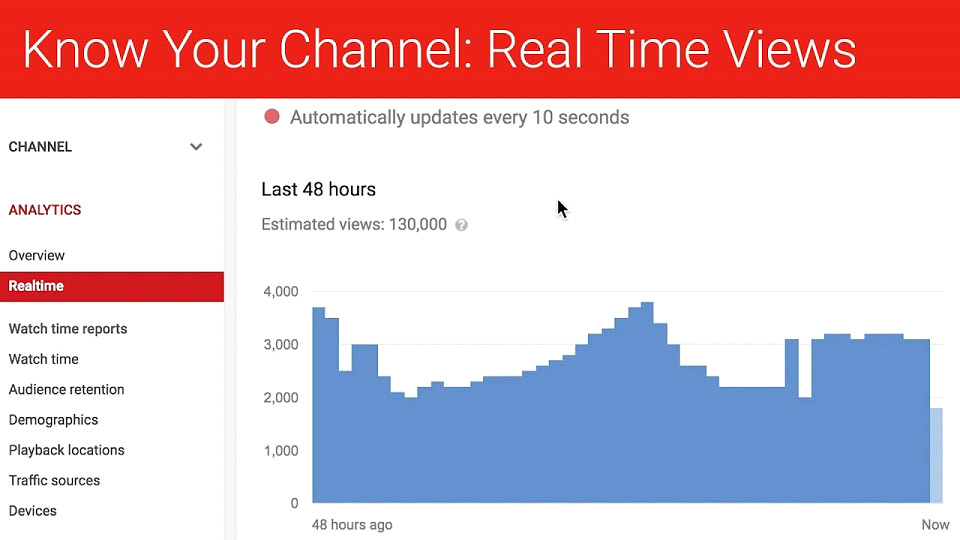 Also, your video's performance on a particular platform is not a measure of your video's actual performance mainly because video success varies with the channels. Take a look:
Sharing without caring
Social sharing is effective only when your audience interacts with your content. But you won't get the attention you are seeking if you are looking for it on the wrong platform.
A lot of brands often commit the mistake of putting out their content on social sites where their audience is inactive. Result? Your marketing efforts are wasted.
So it is important to identify the social channels which bring you better results. While a multi-platform existence is good, it is not essential to be omnipresent.
Also, your audience has a different mood on different platforms. So crafting your content depending on the user behavior on that particular platform also comes as an advantage.
Additionally, it makes sense to prepare a social marketing calendar instead of focussing on individual posts.
Keeping your boat afloat with short-term gains
It is important to create content that adds value in the long-term. Focussing on short-term gains can end your marketing efforts in vain.
So the focus should be on creating content with lasting value. While time-critical content brings in short-term gains, it doesn't offer consistency.
Keeping your content boat floating with short-term ideas is like clutching to straws before you finally drown.
Create unique and useful content. Also, plan out a content calendar.
Take the case of Moz Whiteboard Friday. With this series, they have built a loyal following (people who will definitely follow up to Whiteboard posts on Friday).
Too long, didn't read?
Before setting out on a marketing spree, make sure you have a proper budget and marketing planner in place.
Sticking to one form of content is a mistake Remember, diversity is the rage!
A good video marketing strategy is born from the ashes of the past campaigns. Make sure to monitor your results and optimise your content accordingly.
Be socially responsible. Create a separate social marketing schedule.
Focus on creating content which holds relevance long after it is published. But do not remove time-critical content entirely. Accommodate your short-term goals in your long-term strategy.
FAQs
Common marketing mistakes are errors or missteps businesses often make when promoting their products. Here are some common mistakes that you can avoid:
Not having a clear plan. People start marketing without a clear strategy sometimes. A plan helps you stay on track.
Solely relying on one form of content. People should utilize different content forms, such as videos, infographics, and GIFs, to make their business communication interesting and engaging.
Not knowing who your customers are. It's important to understand what they like and what they want.
Ignoring what your customers say can lead to problems. Listening to them helps you improve and grow.
Ignoring trends can make your marketing less effective. Staying up to date with trends is important.
It's okay to make mistakes. Learn from them and keep improving your marketing efforts.
To avoid marketing mistakes:
Know your audience well.
Plan and set clear goals.
Be consistent in replying to queries.
Test ideas before going big.
Listen to customer feedback.
Stay updated on trends.
Track your results.
Be honest and transparent.
Adapt to changes in the market.
Take your time; don't rush decisions.
Two important key factors for successful marketing are understanding your customer and creating a clear message.
It is important to know who your customers are, what they like, and their problems. When you understand your customers, you can make products or services that they need and want.
Another important factor is telling your customers why your product or service is unique. Use simple and easy-to-understand words to explain how it can help them. A clear message helps customers know why they should choose you over your competitors.
Good marketing is about making your customers feel like you understand them and have something great to offer.