Table of Contents
Introduction
The Internet has shifted consumer behavior so significantly that it's hard to imagine a time without online shopping. Today, consumers discover and purchase products differently than a decade ago.
The rise of subscription boxes, online carts, grocery delivery shopping, and Amazon's same-and two-day shipping has made it plausible to do all buying from the convenience of your home or office. Consequently, today's marketing professionals must not only understand these changes but also learn how to effectively use them to their advantage when promoting products.
Before smartphones, people went to the store and looked down the aisle to see different product brands and made a buying decision based on the label design, position on the shelf, or detailed explanation on the label.
Nowadays, when you want to make a purchase, you will most likely go online, search for "the best shampoo to use," and look at several reviews before making a decision. You can then opt to buy online or go to the store based on urgency.
Below are Some Factors that Influence Buying Behavior:
Motivations to make in-store purchases:
Desire to physically see or touch items (73%)

Urgency (72%)

To avoid shipping costs (52%)

Enjoy going to store (26%)
Motivations for making online purchases are
Convenience (85%)

To save time (71%)

Price comparisons (72%)

Read product reviews (54%)

Avoid crowds (54%)
Marketers must stay up to date with these shifts in buyer behavior to learn the right marketing skills and come up with appropriate product promotion strategies.
Four Marketing Skills Every Marketer Needs
Traditional marketing functions such as advertising, promotion, public relations, brand management, sales, and marketing research valued skills such as verbal, writing, public speaking, and persuasion to sell products. These marketing skills, while still effective today to help you convey your pitch clearly, and communicate effectively, are not effective on their own.
In today's age of inbound marketing skills, the Internet, social media platforms, and widespread business competitiveness, you need to add more relevant skills to your resume to land an interview, let alone a job. So here are four in-demand marketing skills on every job posting.
1. Strong Overall Communication Skills
Marketing is essentially a form of professional communication because it consists of communicating to target consumers why they should buy, or engage with, what you are promoting. Often this takes different forms, including:
Writing, i.e., crafting ad copies, creating scripts for TV or radio spots, or composing compelling budget proposals

Creating multimedia campaigns

Having a general sense of who the end-users are and what they want

Verbal presentation and public speaking skills

Visual and technological communication to help you better understand all the marketing process stages.
Verbal communication is essential both for marketing positions that require you to interact directly with potential buyers or consumers and those that don't. Because marketing is a team effort, marketers need to communicate effectively within their teams, departments, and company.
Communication skills are essential in:
Collaborating with designers when creating logos

Composing concise promotional copy and marketing emails

Constructing consumer surveys

Interviewing sales staff to gauge customer brand response

Proposing new products and services

Storytelling

Writing reports, press releases, and executive summaries

Soliciting feedback from customers

Training
Public speaking is also a necessary skill you need, whether you are communicating with your team, standing up in front of clients or your boss during a pitch meeting, or giving a live press conference. As a marketer, you need to present your ideas, products, and project pitches with ease because if you appear confident in what you are saying, your audience will buy it too.
2. A Solid Grasp on Analytics
Marketing requires a research-based analysis to determine what your audience needs and wants. As a marketer, you should have the ability to anticipate the potential impacts of several alternative approaches or strategies using your judgment.
Marketers often change course to accommodate new and evolving information. They also often draw logical conclusions using the data, and other information received. Thus, they need problem-solving skills to dissect underperforming campaigns and immediately propose enhancements to generate desirable results.
Part of being a successful marketer requires you to explore different or novel options and pick the right ones to help you advance your storytelling and contribute to the increase of sales, brand reputation, or both.
However, with so much information available in the market, you need to have the right tools and methodology to help distinguish what is right for your brand from what is not. Today, information travels across the world in seconds, and marketers need to separate the useful information from distractions.
As a marketer, your company is relying on you to choose the right information. To do this, you need to think critically without limiting yourself to only one area, but by observing the entire market and analyzing the information coming from different areas.
Then, by using your intellect, marketing skills, and some software, you can process the information to get a general idea of the present market situation to make a suitable marketing strategy.
Data analysis skills help you to:
Analyze consumer survey data, demographics, and preference

Apply principles, such as differentiation to marketing plans or segmentation to marketing cases

Calculate appropriate retail pricing for products

Conduct market and media research as well as SWOT and competitive analysis

Define target audiences

Devise market plans

Research and select mainstream and social media outlets for product promotion

Solve marketing problems using qualitative analysis
3. Digital Marketing skills
Another skill needed by marketers is understanding digital advertising, which includes search engine marketing (SEM). You can do SEM in two ways, Pay-per-Click (PPC) and Search Engine Optimization (organically).
As a marketer, you need to learn how to leverage the various social media channels, such as Facebook or Twitter, as well as mobile apps and websites like LinkedIn or Medium. There is a distinction between paid digital content placements and what marketers post on target audiences' proprietary channels.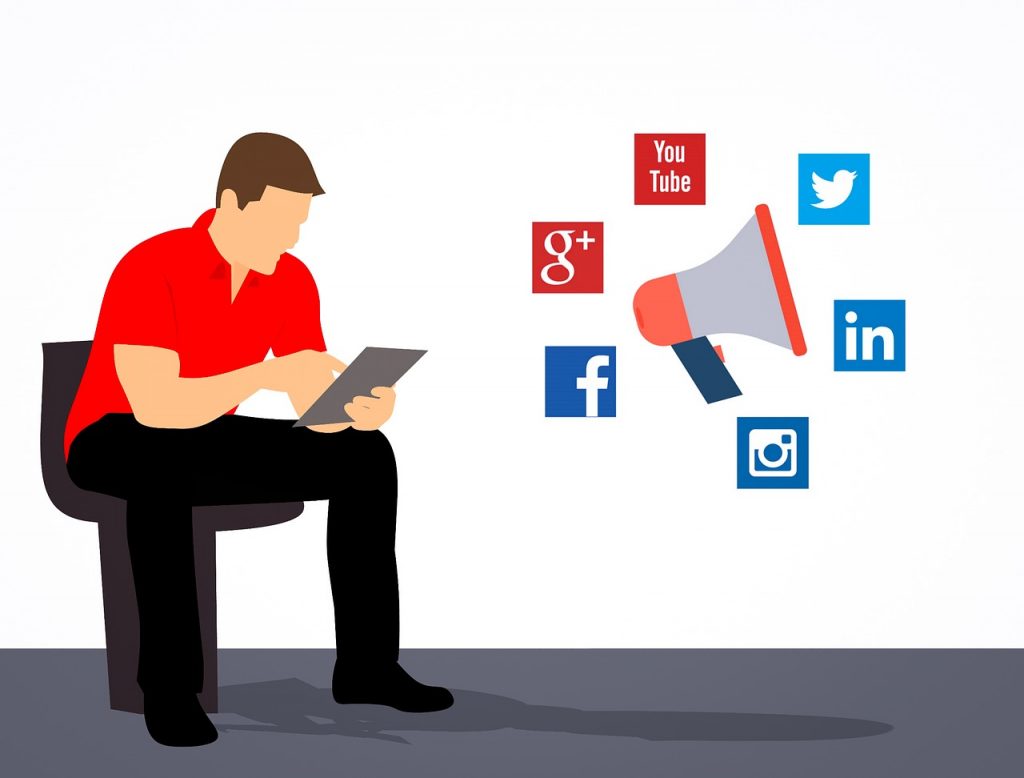 Marketers must also remain updated on the challenges facing the digital marketing industry.
PPC Advertising
Paid digital advertising involves facilitating sales and marketing using Pay-Per-Click (PPC) advertising such as Google Adwords and remarketing. As a skill, you not only need to learn the distinction between the two but also how to leverage both to increase sales and brand promotion.
PPC is an internet marketing model where advertisers pay a fee whenever online users click one of their ads. Essentially, it's buying visits to your site instead of earning them organically.
PPC puts your website or landing page at the top of search results. However, you need to use it carefully because, since you are paying for the clicks you get, you may end up spending more than you sell. Presently, the essential PPC advertising tools in the market are Google Adwords and Facebook Ads, which represent the most popular search engine and social media platform, respectively.
On the other hand, remarketing is another powerful marketing tool when used appropriately. It uses programmatic purchasing to display ads on a broad range of participating websites. For instance, within the Google Ads network, prospects who previously visited a certain brand's website may see its advertisements on third-party websites.
Search Engine Optimization (SEO)
Search engine optimization (SEO) is another invaluable marketing skill whose prominence has grown over the years, thanks to the growing popularity of content creation and search engine rankings. In a sea of millions of search results, proper SEO-use allows websites to rise to the first page of search results where they are visible to users and prospective customers.
SEO is one of the essential processes in digital marketing because online visibility is crucial to lead generations, conversions, and sales. Some of the SEO basic concepts include:
Website links. It's advisable to use relevant links because search engines analyze both the links and content put out before ranking sites. On the other hand, the use of random links that are unrelated to the topic at hand is unprofessional and does not help rankings.

Content is king. A successful and marketable marketer needs to have versatility in their writing and content creation. Sometimes you need to write long and engaging articles and other times short and straight texts. You also need to find and use

keywords

correctly. Lastly, your content needs to be interesting, knowledgeable, and professional.

User experience. You should create a pleasant user experience to make users return to your site for more.

Mobile platform. As a marketer, you must recognize the importance of optimizing websites for mobile platforms to reach a wider user base.
4. Social Media Marketing skills
A few years back, social media marketing exploded, and it became the newest hottest skill in the market. Today, however, social media marketing skills are no longer an added advantage but a must-have for all marketers irrespective of their age-bracket.
Businesses and organizations need to actively interact on the various social media platforms to remain relevant, generate leads, and drive traffic back to their websites. The popular social media platforms used today include Facebook, Twitter, LinkedIn, Instagram, and YouTube.
New social sites also keep popping up that you may need to keep track of depending on your target demographic. They include TikTok, Lasso, Caffeine, Steemit, and Houseparty.
Social media marketing skills help you:
Create and promote your brand

Increase the quality of your sales

Manage your client base

Increase return on investment (ROI)

Get to know your competitors
The Benefits of Inbound Marketing
Inbound marketers attract, convert, nurture, and maintain qualified sales leads using specifically-designed strategies to remain relevant and helpful. The primary focus of inbound marketing is informing, engaging, and entertaining the right audiences seeking to understand or address a need. It is a targeted form of marketing that ensures that the business is meeting the needs of the modern consumer.
Inbound marketing embodies the idea that customers prefer to engage with businesses with which they have a relationship. Inbound marketing skills allow marketers to engage the right audience, which leads to meaningful interactions. As a result, customers trust these organizations to solve their immediate and future needs.
Inbound marketing also builds brand loyalty and a steady stream of customers. Employers want marketers with a deep understanding of the inbound marketing process because today's customers hold all the power. They are informed, impatient, and have limitless options thanks to the power of the Internet.
Visit this site to learn more about inbound marketing and how to use it to improve your business.
The Bottom Line
No product, service, proposal, project, candidate, or other initiative is viable unless it's bought, supported, or endorsed by its target customers or constituents. Hence, employers across all economic sectors highly value marketing skills.
Inbound marketing is all about delivering the right content to the right audience and at the right time. To nail this strategy, marketers must carefully consider three elements:
They must create context – content relevant to specific situations for target audiences.

They must find the target audience using buyer personas because they are ideal prospects that they can turn into customers.

They must know that timing is everything.