91.7% of businesses were using social media to market their products or services by the end of 2020. This number is only expected to witness a rise, owing to the benefits that social media brings to the table.
Social media has proven to be an effective solution to generate qualified leads and meet business goals. Yet, there are still several businesses out there that are skeptical about getting on board with social media.
For the general public, social media is often synonymous with procrastination, thus making the platforms often fall under the bad light. In addition, for businesses, measuring the ROI that is brought by social media is a bit more challenging than other marketing strategies like email marketing.
Given the facts, we are certain that there is a mix of both pros and cons of using social media. But do the positives outweigh the disadvantages of social media? Or, are the disadvantages so concrete that they are enough to keep the businesses stay far away from the social aspect of marketing?
Let's find out.
Pros of social media
Here is a comprehensive list of the social media advantages that make them a popular choice of marketing tactics for several marketers and businesses.
An advantage of social network advertising over traditional advertising media is that it helps expand the reach of a brand effectively while ensuring the same can be measured.
When you market your business using traditional advertising methods, you cannot really measure the reach of your campaigns. For instance, if you put hoardings by the highway, you wouldn't know how many new prospects came across your hoardings and how many liked it/didn't like it.
When a business decides to not market on social media and stick to old ways, their source of inbound traffic remains the customers they have already been serving. Expanding their customer base becomes a challenge.
With social media, you get an opportunity to improve your website traffic and also explore an untapped segment of the prospective audience. This is especially true if and when you post content based on the target audience of that platform.
For example, you will find a majority of the younger generation on Instagram while the prospects that are a little older can be found scrolling through Facebook.
One benefit of social media that cannot be overlooked is the visibility it brings, not just locally but on a global level. To add to that, we also know that it helps expand the reach.
It is these pros that help another aspect of social media win the game and that is improving the conversion rate for brands.
With every blog you share, the image you post, or the video you create, you are improving the chances of increasing your website traffic. More traffic to your website can often lead to an increased conversion rate.
Moreover, when you share such interactive content on your social platforms, you are humanizing your brand in a way. You can communicate with your customers and prospects in real-time, be present in the right place at the right time, and personalize your business.
By adding a human touch to your brand, you make your audience aware that there is a human workforce behind your brand's logo, which makes it easier for them to do business with you. After all, people like to buy from people.
Developing such a customer relationship certainly helps you bring positive results, in this case, as higher conversion rates.
Makes the brand more relatable
When you use social media to promote your brand, you get a chance to showcase and highlight the human side of your business, as we discussed above.
With the help of social media, you can add a personality to that human side. You can make your brand more relatable to your target audience by using that personality.
Social media platforms are also a great way to put forth your brand's mission, vision, and values.
Let's take a dating application named Thursday, for instance. Thursday has made a lot of buzz around social media (especially LinkedIn) pertaining to their marketing efforts. While they are undertaking OOH marketing campaigns, they are promoting the same on social media.
There are several individuals that relate to this brand and praise their marketing team for the same. Their tone, language, and campaigns are all directed towards one thing – the humans.
Such campaigns and strategies help your audience understand your brand's values, and if they relate to them, it'll become easier for the audience to do business with you.
Additionally, it also helps build trust among your audience because of the transparency social media can entail. When you establish trust among the audience, it becomes a little less challenging for you to convince the customers to make the purchase.
The moment you open the gates to social media, you step into the world where your business can gain the eyeballs it deserves, provided you are focused and determined to achieve the same.
Social media platforms have proven to be an excellent tactic of choice to let the world know of your presence. When done right, it helps you reach a wider audience.
One of the social media pros is that it is among the most cost-effective methods to spread brand awareness.
Begin by creating social media profiles. Now, you don't need to be on ALL the platforms that are available at your disposal.
Identify your target audience, figure out where you can find them, and only be present on the channels where you can find your prospects. It will not only help you save time but also allow you to put all your energy into something that has positive results awaiting at the end of the tunnel.
In addition, when you use social media to build relationships, you will also get an opportunity to tap into the social networks of your loyal customers. This is because, often, such customers don't shy away from sharing information about your brand with their social networks.
This allows you to become more visible in front of, what might be, your prospective audience.
Increases brand authority
Social media channels are now not only a popular tool for brands to market their products and services. Today, they are also used by customers to share their personal experiences with the brand – both good and bad.
When you use social media, you often keep customer relations at the core of your strategies. This means you should make it a point to reply to your customer's grievances and try to solve them on public platforms (or, you can ask them to reach out to you using personal messages).
Whatever path you choose, it shows that you care for your customers.
When your prospects witness such an empathetic approach from your side, it adds to your credibility. Consequently, making your brand more authoritative and reliable.
Moreover, when you genuinely work towards providing customers with the best service, it urges them to spread the word about your brand with their peer groups. It results in your business getting the well-deserved recognition and brand advocates that can bring an increased ROI.
This increased credibility and authority are among the best pros of social media because it aids in you becoming a leader in the market.
Establishes thought leadership
This is only true when you implement a social media plan strategically. Establishing thought leadership requires some serious efforts from your end.
Many consider social media to be easy because, for them, it's all about sharing thoughtless content pieces on a regular basis. However, social media is never about randomness. It requires serious planning and strategy to actually work for you.
It's important to leverage the social media benefits to the fullest if you truly want to establish your brand as an expert and a leader in the market. This is where sharing valuable content and ensuring proper communication plays a vital role.
By sharing content that resonates with your audience will make them look up to you. Proper communication will also build a relationship with the customers that can help you establish your brand as an influential entity later on.
Hence, you should align your social media strategies with your overall marketing objectives if setting up thought leadership is your plan.
Marketing was often considered an expensive aspect of building a business. But ever since social media was introduced, things have changed.
What are the benefits of social media marketing, you ask? It is the cost-effectiveness that it brings to the lives of business owners. You can literally start promoting your brand without even spending a penny.
All that is needed to master the game of social media is patience, determination, and a creative bent of mind.
Even if you do plan on spending on paid social advertising, the cost spent is far less than what would be needed for traditional advertising techniques.
The cost-effectiveness of social media advertising helps you enjoy a greater return on your investment while allowing you to save bigger budgets for other business operations.
Additionally, you can also start small, learn the right methods and tricks, and slowly increase your social advertising investment. Just these small amounts of money in the initial stages can help you improve your conversion rates effectively.
Improves customer satisfaction
Social media happens to be a blessing in disguise for building and maintaining customer relationships. The way social channels can help you build trust among your audience and showcase your human side, no other platform can.
We have already discussed how you can communicate with your audience using social media. In this communication, you can make sure you are personalizing your every message and conversing with your audience in real-time.
By communicating in such a manner, you can show your brand's compassion towards your customers. It shows that you care for your customer's needs and are attentive enough to answer their questions.
It helps ensure customer satisfaction and results in bringing positive results in terms of an increase in sales and customer loyalty.
Having a website that ranks on the first page of the search results is like having a building in the most prime location in a particular city. This is the location that is the most accessible and has higher chances of an increase in footfall.
Similarly, when you rank on the first page of the search engine results for certain key phrases, it allows you to become more discoverable and increase your website traffic, as opposed to your competitors.
Every day you are not ranking on the first page of the search results, you are losing out on sales and customers.
With social media platforms, you can improve the search engine ranking of your website. This is true when you share valuable content enriched with targeted keywords.
Once you build a community for your brand because of your insightful content, it will help you gain more followers by means of an increase in the number of people 'liking' or 'sharing' the content on your profile.
This helps you rank better and enjoy the benefits that come with this position.
Indirect and direct lead generation tactic
Indeed, social media is an unmatched channel to spread brand awareness and build customer relationships. But one of the most overlooked pros of social media is its ability to generate highly qualified leads, both directly and indirectly.
Social media platforms have evolved and how. Today, we can clearly see the CTAs added by various social media platforms to brand posts, pages, and more.
More and more features are being added to such platforms to make them more business-friendly. Driving leads is now getting easier and easier.
In fact, various social media platforms such as Instagram and Facebook have also launched their own shops. These shops can be used by brands to display and showcase their products, add CTAs, and generate leads.
There are also more buttons being added to the landing pages of the different brand profiles in an attempt to boost the lead generation efforts of a business.
Boosts organic visibility
We have already discussed creating profiles and starting to promote on social media platforms doesn't require a single dollar.
When such a practice is followed, this is known as organic social media marketing.
Organic social media marketing is another one of the most commonly used tactics, especially by those who are just starting out or those who have small businesses. Of course, the fee to boost/promote a post on social platforms is nominal, but there are a few owners that work on improving their organic visibility.
This is often achieved by creating and sharing valuable content, consistently.
For instance, suppose you are a brand that sells clothing items. Apart from showcasing your products, you can share a few tips on how your different products can be paired together. Or, you can collaborate with other brands in the fashion industry and put together an entire outfit.
This helps boost your visibility, build a network of strong minds in the industry, and also educate your audience about fashion, without you spending money on it. Thus, social media strategies help boost the organic visibility of your brand.
With social media, you can help give your brand a personality, as we mentioned above. Apart from that, social media helps you build a brand.
You can incorporate your brand's elements into all your social media posts. This will help you ensure that your brand is recognizable by your target audience from afar.
You can also ensure consistency in the messages that you share with your followers across the platforms you use. However, while your messages should remain consistent, make sure that you work on the tone and language according to the platforms.
This will help your audience identify your brand even if your logo or color palette is missing.
Adding brand elements to your social media platform helps you stand out from the crowd. It is all about how you do the same creatively and subtly.
Unlike the traditional methods of advertising, social media helps you get some extremely meaningful and valuable insights. These insights help you build better and smarter business decisions.
The best way to get these insights is by using social listening tools. Social listening tools are the tools that help you monitor the social profiles of your brand. These tools help you learn what your customers are saying about your brand, where your brand is being mentioned, get positive or negative feedback, and more.
With the help of these tools, you can learn about the things that your audience loves about you or hates about you. Accordingly, you can make your business decisions by answering questions like:
Where are our customers facing issues?
How can we improve the customer experience?
Answering these questions allows you to improve your customer service experience and stand out from your competitors.
Helps analyze competitors better
One of the most useful tactics to perform better than your competitors is by analyzing their performance and strategies. With the help of social media, you can do precisely that.
There is a lot that you can learn from your competitors. By monitoring your competitor's profiles, you can learn about the trends, about the customers, and also about what's working for them and what isn't.
By analyzing the competitors, you can work on making your strategies and your content better. At the end of the day, all the brands are trying to solve customer problems and attract these customers, even your competitors.
They are also using the strategies that will help them stand out from the competition i.e. you. Hence, it's worth reading and understanding your competitor's psychology and marketing strategies, and working on ensuring that yours surpass them.
Brings user-generated content
Social media helps you attract an immensely powerful tool – the user-generate content. User-generated content has proven to be an extremely effective strategy. It is more than just unique and free pieces of content.
User-generated content is nothing short of the approval, the validity from your current customer base that your product is a hit. This content is also an incredible way to tap into the audience's social networks.
The more you expand your reach, the more will be your audience, and consequently, the more will be your chances of getting user-generated content.
It could be in the form of images, videos, or maybe even infographics. Just make sure you are giving proper credits where they are due.
In addition, often such content is posted with specific hashtags which can help make your brand's hashtag more credible.
When brands don't forget the 'social' aspect of social media, it can help them build a community, their very own tribe around that product or service. This tribe could be a mix of their customers and other business owners whose products complement the brand.
With the right strategies in place, you can work towards bringing an increasing number of brand advocates. These brand advocates further help promote your brand among your prospective audience.
Slowly, you can build a tribe that will help their peer groups understand why your brand works the best. When people learn from people, it not only amplifies your brand's visibility but also ensures you are experiencing an increase in your overall sales.
Cons of social media
There aren't always rainbows and sunshine when it comes to social media. While those were some benefits of social media, let us take a step back and also understand certain drawbacks of social media.
One of the major social media cons is that while it is cost-effective, it is an extremely time-consuming process.
Social media requires you to be patient and consistent with your efforts. This is especially true if you are only planning on using organic tactics.
When you are not posting on social media in regular intervals and when you are not sharing content that adds value to the lives of your followers consistently, it can lead to your brand getting overshadowed by those who are doing all of these things.
It won't take long before your brand is not receiving the traction or the visibility that it was getting before you stopped posting or communicating with your audience on social platforms.
Now, consistency doesn't always guarantee instant results. In fact, it never does.
You need to be consistent now so that you can enjoy the true benefits of social media in the later years.
Brands might receive negative feedback
We have talked about how social media platforms are great to build relationships with customers and responding to them on a personal level.
However, while your loyal customers might share positive feedback about your brand, there are chances that marketing on social media might lead to you facing some negative feedback, especially if your product is below average.
Social media users never shy away from sharing their poor experiences on different platforms.
This negative feedback can take different forms. It could be a negative review/rating on your Facebook page, a Tweet where the user tags your brand, or it could also be a post on LinkedIn where they mention your brand name.
Controlling such posts and feedback on social media can get challenging for several brands. This is also true because there are users that believe that sharing about their bad experiences with a brand is their social obligation.
Most people, mainly your cold audience, will take the user's words over yours any day. This is because new prospects often depend on existing customers for true reviews.
You can handle such backlash by responding to such posts and not ignoring them. Don't leave such grievances and complaints unaddressed as it can make you look apathetic.
By addressing such issues, it will speak volumes about your values as a business, whether you are selling a product or service.
Requires out-of-the-world creativity
One of the biggest myths about social media is that it is extremely easy to crack.
We are calling it a myth because social media is a tricky world. What will work and what will face the backlash is not easy to decipher.
Additionally, you will find almost all competitors trying to surpass one another. Thus, sharing content that is irrelevant and monotonous will solve no purpose for you.
If you truly want to be a few of those that can ensure their social media game is strong and effective, you need to have a creative bent of mind/hire a marketer with the necessary skills.
By out-of-the-world creativity, we don't mean unique or never-been-seen before content. We mean creativity that will help ensure you are empathetic towards your customers, sharing something that you know your audience will relate to.
The same can be done by making sure you are up-to-date with the latest trends and analyzing your competitors to study what they are up to.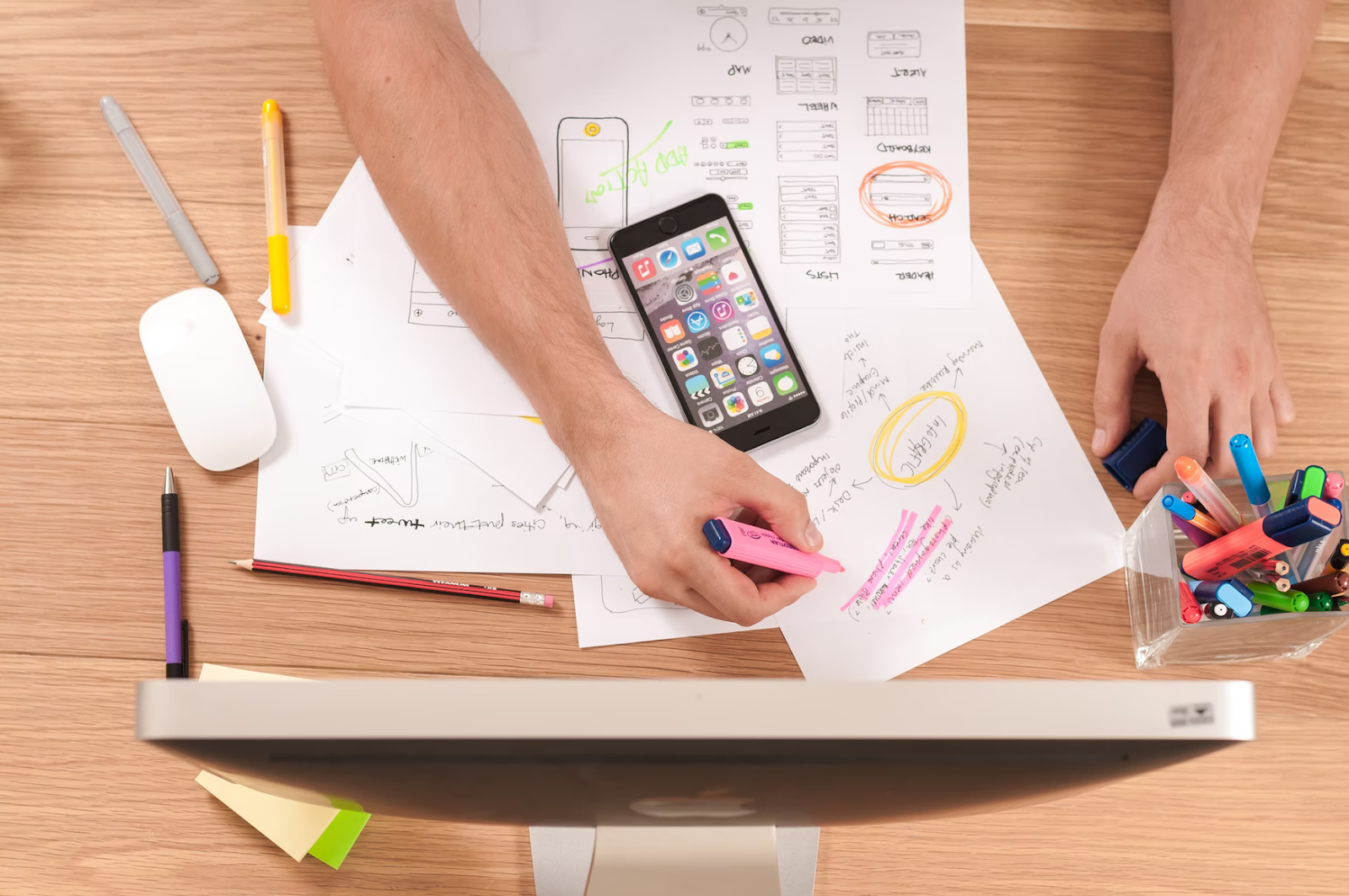 When you undertake social media marketing, you want it to be a success. To achieve this success, there are two ways. You can either prioritize social media marketing to ensure consistency or hire highly qualified personnel to do this work for you. Getting your next-door neighbor to click a few pictures for you just wouldn't cut it.
This is one disadvantage of social media for many, especially those who find it difficult to find time to manage their accounts. This is because it would mean hiring a skilled professional to do the job for them.
Hiring a professional would add to the cost. However, it is an investment that can bring high ROI when done right.
You just need to be very careful who you choose to hire. When hiring, understand the process that the candidate follows, figure out if you would be able to build a rapport, and decipher if they would be able to connect with your client base.
You need a social media manager that understands your business just like you do.
Might need more investment
Social media marketing will not always be free. This is perhaps one major downside of social media.
Apart from hiring a professional, you might also come across some social platforms that are not free of cost but are interesting and useful for your business. Here, you will be required to invest some amount of money.
Furthermore, you will not always have organic marketing working in your favor. This means that you would opt for paid advertisements and promotions. This is another step where you would need to invest more money than you'd planned initially.
Might go viral for the wrong reasons
You will find an assortment of individuals on social media. While some might be more patient, there would be others that aren't.
There are people with different levels of tolerance, religious beliefs, and life perspectives in general.
This means that when you share content on social media, there will always be a risk of ticking off that one group of people. This can lead to your posts going viral but all for the wrong reasons.
Such social campaigns don't take long to bring your brand into a negative light.
Take this post by Sabyasachi, a famous Indian bridal wear brand. He was forced to take down his post because the campaign offended the sentiments of a certain religion.
Customers will expect transparency
Social media is more inclined towards the 'social', the 'human' aspect of the business. When you are working on highlighting and promoting this humanized version of your brand, one thing that your customers would expect of you is transparency.
In fact, there seems to be a notion on social media that a brand will be considered more credible and reliable if they are sharing snippets of what goes on behind the scenes. Also, they are expected to publicly resolve customer grievances to be in the good books of the customers.
Such issues can often get a little overwhelming for several brands, especially if they are planning on building customer relationships using social platforms.
Difficult to hide from competitors
When talking about the pros of social media, we discussed how you can easily analyze your competitors.
What should be kept in mind is that your competitors can (and probably already are) use this tactic as well.
Social media platforms make it very easy for your competitors to read and examine your channels, in an attempt to create better and more relatable content. But don't let this one downside of social media keep you from it.
You can always be one step ahead of your competitors, set the trend, and become a leading name in your industry. The others will merely be your followers.
Exposed to memes and trolls
One of the major social media disadvantages is exposure to trolls. While the advent of social media was extremely welcoming, there was also an increase in the number of antagonistic individuals that are hell-bent on being troublesome.
There are a few people, that might not even be your target audience, who find joy and peace in 'trolling' other social accounts just for the sake of it.
In certain aspects, trolls might be considered fun and entertaining. However, these two adjectives are not the right ones for the business world. Trolls can hamper your brand and even can even be harmful to your mental health.
The best way to deal with such a situation is to not stoop to the level of trolls. Yes, when someone slanders your business, it is not easy to not give it back to them. But feeding your trolls will only make them stronger. Hence, it's best to sometimes do nothing.
Additionally, you can also inject humor into your brand's personality and diffuse the trolls with the same. Of course, this comes with great risks but it is backed by great rewards too.
Might face extortion issues
Apart from facing trolling, several individuals (sometimes even clients) use social media to extort businesses. It is not uncommon.
When you have social media accounts that are performing well, you would want to continue doing that and would do anything to ensure the same.
Many users find a loophole around it and would extort all sorts of benefits from your businesses, it could be gifts, discounts, or maybe even money to not spread any negative feedback/news/comments about your business.
Conclusion
To wrap it up, we can say that there are both advantages and disadvantages of social networking, just like most other aspects of our lives. Do the disadvantages mean you shouldn't attempt to try your hands on social media? Of course not. The advantages of social media certainly outweigh the disadvantages.
Social media can bring you qualified leads, improved conversion rates, and higher ROI, all that's needed to ensure the same is consistency, determination, and skilled personnel.
Do you use social media for your business? How helpful has it been for you? Drop your answers in the comments below, we would love to hear about your experience.