The digital space has evolved rapidly in the last few years.
The year 2020 saw significant changes caused by the unforeseen outbreak. And as we step into 2021, we can expect more major changes in how digital platforms evolve and make marketing easier and more effective than ever.
Here's a list of 11 exciting marketing trends to look forward to in 2021:
1. Semantic Search Will Be Big
All the search engines work around a single idea – helping their users find answers to queries easily. And in the year 2021, this motto may be amplified. 
As per SEJ, Marketers and businesses will benefit more if they understand what their customers want.

Reports say that this will be the year when Google focuses on " zero search click."

A zero search click is a concept where the answers to a question are highlighted at the top of the google search. This helps the user find answers without clicking on multiple links. 
Be it the content developed or ad campaigns run, everything should be built around a single sentence- "What is The User Looking For?"
In 2018, Google focussed on this by releasing the E-A-T update, and the trend to focus on "User Intent" is likely to continue in 2021.
2. Rise of Chatbots and AI & Conversational Marketing
Continuing the emphasis on user intent, chatbots are helping businesses enhance user experience and hence conversions too.

Reports suggest that chatbots are likely to result in reducing costs by over 30%.
As a concept, chatbots are exactly that – bots. Their ability to understand the "user intent" is limited unless efforts are made to make them more "human". 
Personalized voice bots are expected to grow. Businesses are using platforms with bots to engage with customers.
The days of conversational marketing are here and businesses may want to spend time building marketing campaigns/ strategies with the user/ consumer at the heart of it. The use of AI & bots will aid the businesses to effectively do this. 
Reports suggest that 67% of millennials in the US reported that they would likely purchase products and services from brands with chatbots.
3. Growth of Voice Search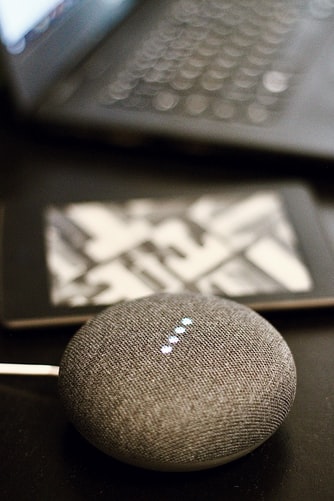 Google CEO, Sundar Pichai revealed that 1 in 5 searches on Google are voice searches.
Optimizing SEO efforts for voice search should be a focal point for businesses in 2021.
Again this is backed by making the user experience better.
With Siri and Alexa becoming popular, over 71% of people prefer to speak their query than type.
4. Google My Business For Local SEO
COVID 19 has changed how the customers used to search & shop. Increased focus on search terms including the keyword "nearby" has led to an increase in Local SEO in 2020. This is likely to continue in 2021.
More than a billion people use Google Maps every month.
What can a business do to better their local SEO?
First of all claim your business page on Google My Business (GMB) and optimize it by:
Answering FAQs about your products or services.

Adding weekly photos relevant to your business and customer base. These could be photos of your location or new menu items.

Sharing regular business posts to announce new products, events, or specials.

Creating a site using Google My Business website build





Check out this

interview

we did with Marc Brookland. Here he talks about his trade secrets to nail a Local SEO strategy for your local business.
5. It's all About Video Marketing
Videos as an integral part of modern marketing campaigns have grown rapidly in the last few years.

In 2021, it becomes more prominent.

Reports suggest that nearly 40% of Americans spend more than one hour per week watching video clips on social media. It's also projected that in 2021 people will spend 100 minutes each day watching video content.
What's more interesting is that with short video platforms gaining popularity, businesses will have to spend more time building content accordingly.
From an SEO perspective too, video carousels are shown at the top of the SERPs for any search query. Optimizing video content for SERP and focussing on building content platform wise will be big in 2021.
6. Changes to data sharing policy of Google Ads
Even though data is turning-up to be a great tool to spot trends, for Google Ads, advertisers would no longer be served with "search query" data by Google.
This is happening due to Google's latest changes in data sharing policies.
Aim? To protect the users from spams and scams. But this also means lesser data availability for advertisers.
However, all is not lost here. 
Google is introducing "Custom Audience Tool".
This is Google's way of automatically choosing the right audiences for your ad campaigns based on all of the information you specify.
Introduction of Explanation Feature
This feature is still in beta stage. It aims to help advertisers understand the sudden changes in Ad performance.
7.  Responsive Search Ads
RSA is the new-est ad format introduced by Google to help advertisers push out more focused ads.
You can now write up to 15 different headlines and up to 4 different descriptions. Google automatically tests different combinations of headlines and descriptions and learns which combinations perform the best.
8. Diversifying ad platforms beyond Google
With Google changing its data sharing policy, some experts are expecting search to grow beyond only Google.
9. Data-Driven Decisions-  Hyper Focused Marketing
With an increased focus on user intent, marketers are being directed to analyze data more comprehensively to take any decisions. Hyper focused marketing is expected to be big in 2021.

SEJ suggests that data on behavioral analytics will be in the spotlight.
Instead of focusing on "keyword volume", it's advised to study "why" the consumer is searching?
Delving deeper into the minds of users, studying their behavior, and then driving marketing strategies and SEO efforts will help ensure big wins for business.
10. Focus on Mobile SEO
Mobile as a search platform for users has grown bigger in the last two years. Come March 2021 and sites that are desktop only will completely drop out of Google's index.
11.Web Vitals as a ranking metric for SEO
Earlier this year, Google announced that Core Web Vitals would play as integral ranking metrics for SEO from May 2021.

Web Vitals are designed to measure how users experience the speed, responsiveness, and visual stability of a page.
And what is covered under Web Vitals? 
As per SEJ, the following constitute web vitals:
Largest Contentful Paint: Defined as the time it takes for a page's main content to load.




Ideal LCP measurement = 2.5 seconds or faster.

First Input Delay: The time it takes for a page to become interactive.
Ideal measurement < 100 ms.

Cumulative Layout Shift: The amount of unexpected layout shift of visual page content.





Ideal measurement < 0.1.
How this affects the rankings of websites remains to be seen.
12. Google Update December 2020
Besides the above trends, Google update announced in December 2020 will be a major change in the upcoming year.
The arena of digital marketing is one where the winds are always changing. After some major changes in 2020 (of course due to the pandemic too), we can expect to see more updates in both paid and organic techniques.