Just a few years ago, social media was seen solely as a hub for high school students. Today, it has a huge impact on how people of all ages throughout the world obtain and share information. 
In all of its forms, social media has undeniably transformed the world. It has brought individuals from all over the world together in discussions about their common interests.
Social media presents a great opportunity for businesses as well. It's more crucial than ever to interact with your audience on social media. Customers interact with brands on social media sites such as Twitter, Facebook, Instagram, and others, and they expect prompt responses and professional solutions.
That is where social media management found its roots. Businesses need to stay up to date on their social media handles to attract customers, and for that purpose, they require proper and strategic management of their social media accounts.
We will be discussing all the aspects of social media management and how to manage social media effectively in this article to make you familiar with the concept in detail. Let's dive right in.
Social Media Management: What is it? 
Social media management entails a lengthy list of duties scattered across multiple social platforms. Meaning of social media management is the act of generating, posting, and evaluating content on social media platforms such as Facebook, Instagram, and Twitter in order to manage a company's or an individual's online presence. 
Engaging and communicating with netizens are also part of social media management. Skilled social media managers use several online tools and services for effective social media management.
The Most Important Aspects of Social Media Management
Regardless of how you handle social media marketing management, be it with the assistance of a digital marketing firm or a toolbox, it's critical to know more than the basic social media management definition. So, let's take a look at some of the most important aspects of Social Media Management.
Scheduling Posts in advance
Ensuring that your audience sees your content consistently increases the chances of engagement, brand awareness, referral traffic, and conversions. Scheduling your social media posts allows you to share them at the right time when you know people are interacting with your content the most.
How to Manage Multiple Social Media Accounts 
It's difficult to keep track of multiple social media pages. You don't want to inadvertently cause a public relations disaster by posting something on the wrong page.
Thankfully, the correct tools may greatly simplify the process of social media handling. It's a big time-saver to have everything in one social dashboard.
You may also work on all of your social profiles from a desktop or laptop computer if you use an effective social media managing tool.
Social Engagement Analysis 
Figuring out how much and how often audience accounts interact with your account is essentially the goal of engagement analysis. High engagement rates reflect audience quality (how proactive the audience has been and how many of your followers are "genuine") as well as what type of content is performing the best.
Efficiently Engaging with Comments 
Engaging with the audience and replying to social media comments, whether positive or negative, is an important part of managing social media accounts.
Positive comments are fantastic since they allow you to reach customers and develop a reputation. Negative comments allow you to correct errors and make amends, making customers feel good about the brand and encouraging them to return.
Collaborating to Create Content 
Collaborating with businesses that are relevant to your own can result in massive rewards for everyone involved. When two brands collaborate to create content that resonates with both of their audiences, it is referred to as collaborative content. Each brand gains visibility and access to the audience of the other.
Gaining Access to Exhaustive Analytics 
Social media analytics can assist you in answering the all-important issue of whether or not your social media plan and strategy are working.
The following are the main advantages of using social media analytics:
Illustrate your return on investment

Build successful social media campaigns

Compare yourself to your competitors.

Determine what topics are currently popular.
Influencer partnerships
Look for social media influencers with similar audiences to yours and form ties with the individual behind the brand. 
You can approach them by offering to send your products for sharing reviews online. You can also collaborate with the influencers to create engaging and original content around your brand and product.
Importance of Social Media Management
Increasing the reach-

For businesses of all sizes, social media marketing is a great means of reaching out to prospects and consumers. People use social media to explore, discover, connect, and shop from brands, so if you're not on Facebook, Instagram, or LinkedIn, you're missing out.
Understanding and aligning with user behavior

– Conduct consumer interviews or surveys to have a deeper understanding of your target audience and create buyer personas for social media. Understand the personas and tailor your strategies accordingly.
Improved Performance-

Effective social media management can result in high ROI. It assists a brand in being recognized by the users online. This eventually results in lead generations, conversions, and customer loyalty.
Cost-effectiveness –

With its vast reach and committed following, social media is perhaps the most cost-effective way to market your brand online without spending a lot of money. Countless smaller businesses have discovered that this method has completely transformed their marketing strategy.
How Does Social Media Management Impact Your Business?
Saving Time –

Saving time is possible with properly managed social media by using suitable automation tools wherever possible. So, you do not need to spend 40-50 hours a week working on your social media strategy. 
Customer Support Improvement

– Customer support gets improved manifolds with Social media management. Customers get quick replies and solutions to their problems via social media. 
Managing the reputation of your brand –

When comments and messages go unanswered, it's simple for customers to conclude you don't care about them. This has the potential to sabotage a sale and, in the long term, a customer relationship. One of the most important advantages of social media management is how it ensures that no remark or direct message gets ignored.
Building authority-

People regard you as a reputable and credible source of knowledge when they see your brand as an authority in your field. By appearing on social media feeds frequently, you boost your chances of getting seen and people become used to seeing your content.
Social Media Management: Who Can Benefit?
One of the most common blunders a company can do is to create as many social media accounts as possible and then fail to keep an active presence. 
There are advantages to hiring a manager to handle social media and generate business results for the standard business.
Engaging Content-

With social media content management you can create engaging material that is tailored to each network. When you hire a professional to manage and create content for you, you're paying for graphics software, effective social media management, innovation, and excellent language skills.
Relationship building-

There are various ways to develop meaningful interactions with your audience on social media, from using smart #hashtags and asking audience questions to interact with industry leaders and responding to comments or mentions.
Tracking and reporting-

Having social networking managers in control of all of your initiatives can help you boost your current campaign. A social media manager can keep your brand flexible by modifying goals, creative types, or content if your ongoing actions aren't working out.
Platforms Covered By Social Media Management
Instagram-

Instagram is quickly establishing itself as a new standard in social media management. It emphasizes images and videos and drives businesses to think of new methods to attract their audiences. Instagram, like Facebook, is useful for building relationships with customers. Instagram's advantage is that its users enjoy using it. As a result, the likelihood that users will not only see but also interact with your posts grows.
Facebook-

Expect to incorporate Facebook within your social media plan, regardless of your business or objectives. Facebook caters to a wide range of demographics, including elders, youth, men, and women. It is excellent for creating relationships with current and potential clients. It has a huge advantage in that it offers a wide range of ad and content forms, from photographs to videos to textual format.
Twitter-

Twitter's reach isn't as extensive as Facebook's. It does, however, give your company access to a community of users who interact with businesses daily. People between the ages of 18 and 29 have competitive access to social networking platforms. Twitter, unlike Facebook, is more focused on news stories. It is a wonderful place to start if you want to interact with your target audience.
LinkedIn-

LinkedIn is an excellent tool for companies trying to hire talent and promote themselves as thought leaders in their fields. LinkedIn, like Twitter, is a good place to share news-related information like business announcements or business-related news. It can also help you form partnerships with other businesses and build your reputation through content marketing.
Pinterest –

Businesses with a high visual focus, such as manufacturers, and flower shops, can engage with people through Pinterest. It has a sizable female audience, ranging in age from 18 to 64. It is a fantastic platform for showing your business in a non-promotional manner. You may, for example, emphasize the benefits and characteristics of your products. 
YouTube –

It has a diverse user base, ranging from 18 to 65 years old. Your company can use YouTube to engage users with educational content. How-to tutorials of your products, and explainer videos about your industry or services, are just a few examples. YouTube has a distinct advantage in that it converts more often than any other social media platform, including Facebook.
What does social media management entail?
Take a look at your current social media approach: Audit
If you're feeling like your social media presence has become stale, or you're not getting the results you want, it's time to re-evaluate what you've been doing and reassess your social media presence.
Make a list of all the social media sites where you engage.

Examine each social network.

Choose which networks you want to keep.

Update the Profiles.

Examine your statistics to see if your strategy needs to be tweaked.
Identifying your target market
Identifying your target audience is equivalent to creating buyer personas for your company and will aid in the development of brand guidelines.
You'll respond to questions like "Which content will your audience relate to?" and "What voice or tone should you use?" This is necessary so that you can communicate with your audience in the same language in social network management.
Selecting social media platforms
Your brand must be on the correct social media platforms for social media to create an impression. Each social media site has a distinct function, and users who log in to these networks utilize them in many different ways. You'll be able to reach your target audience more effectively if you choose the correct social networking site for your brand and adapt your essential messaging for each.
Putting together your social media plan
A social media plan is like a checklist including all the things that you plan to do on social media and what your goals are. It gives you a direction towards achieving desired results and informs you if your plan is working or not. Your plan will be more effective if it is more personalized.
Making your social media profiles look good
It is a crucial step to follow. The profile should look tidy and attractive to the visitors. Make sure you are doing the following-
Using the correct image size.

Using high-quality photographs that are pleasing to the eye.

Using the same profile photo across all social media platforms.

Removing yourself from any images or postings that aren't appropriate.

Have filled in all of the fields.
Creating social media advertisements
Managing social media marketing also includes social media ads. An effective social media ad consists of several components. A social media manager can handle this task for you and ensure that your ads are successful across all platforms.
Creating a content calendar for social media
A social media calendar can save a lot of time and allow you to monitor and try different methods to determine which ones your audience responds to the most. It will save you time from scouring popular subjects and news items for ideas every day if you schedule posts ahead of time.
Creating social media content tailored to a given platform
One of the most common reasons for customers to unfollow businesses on social media is because of irrelevant content. If you tailor the content development process to the specific characteristics of each channel and its audiences, your brand will win a lot more. More participation and more conversions are guaranteed with tailored content.
Responding to your fans on social media
Engage them in conversation, although not in a rehearsed way. Create natural conversation by being spontaneous. If someone compliments your work, don't just thank them with a conversation-closing response; instead, answer with open-ended questions. Get them to talk.
Keeping an eye on your social media performance
Monitoring keeps you on track to meet your social media objectives, demonstrating what works and, more crucially, what doesn't. Social media analytics tools can help you figure out where you're performing and where you're failing while also providing performance data to discuss with your colleagues, stakeholders, and boss.
Costs Involved In Social Media Management
The costs can vary depending on the type of social media involvement you're searching for. However, there are a few elements that encompass the most important parts of managing social media.
Hiring a skilled social media manager, freelancer, or agency.

Tools for creating content, scheduling content, performance analytics & monitoring.

Content creation (graphic design, motion graphics, video, copywriting)

Spending on advertising (plus a management charge)

You can also factor in the costs of collaborations, product giveaways, affiliate commissions, etc.
Social Media Services That You Can Avail
An In-House Social Media Manager
The in-house social media managers are full-time employees of your company whose responsibility is to manage the social media accounts of that company. They will collaborate with your marketing team to promote your company across several platforms. They can devote 100% of their time to your company for social media management and marketing. 
A Freelance Social Media Manager 
At a fraction of the expense of an in-house social media manager, a freelance social media manager may assist with many of the same tasks. Freelancers are frequently quite adaptable, and they will tailor their services to meet your needs. If you're a small firm without a strong marketing division, a dynamic freelancer can help you achieve your objectives with professional social media management.
A Social Media Management Agency
A social media manager who is skilled and knows how to manage social media for a business is often assigned to each of a social media agency's brands to serve as the client's "account manager." This structure provides you with a one-on-one approach while also allowing you to tap into the agency's and team's resources. Because they have more effective, streamlined systems in place, agencies are more dependable with deadlines and deliveries.
Social Media Management Tools: Some Best Options 
Hootsuite-

Hootsuite is a paid social management service that greatly helps in social media account management, respond to user inquiries and comments across channels, as well as tracks the performance of your social media strategy using analytics.
Buffer-

Buffer is a paid service that may help you handle social media accounts, create a publishing schedule, plan social media updates, and more. It also comes with a smartphone app that makes social media management a breeze.
HubSpot-

HubSpot keeps track of all of your social media interactions, discussions, and audiences. It enables you to efficiently target specific audiences with customized content by combining information from your CRM's contact database with statistics from your marketing software.
Sprout Social-

From social media planning to tracking to reporting, Sprout Social combines multiple social media services into one platform. It also includes CRM functionality. Having a thorough profile of your consumers allows you to better serve them and develop stronger relationships while managing business social media accounts.
Top Tips To Help You Get Started With Social Media Management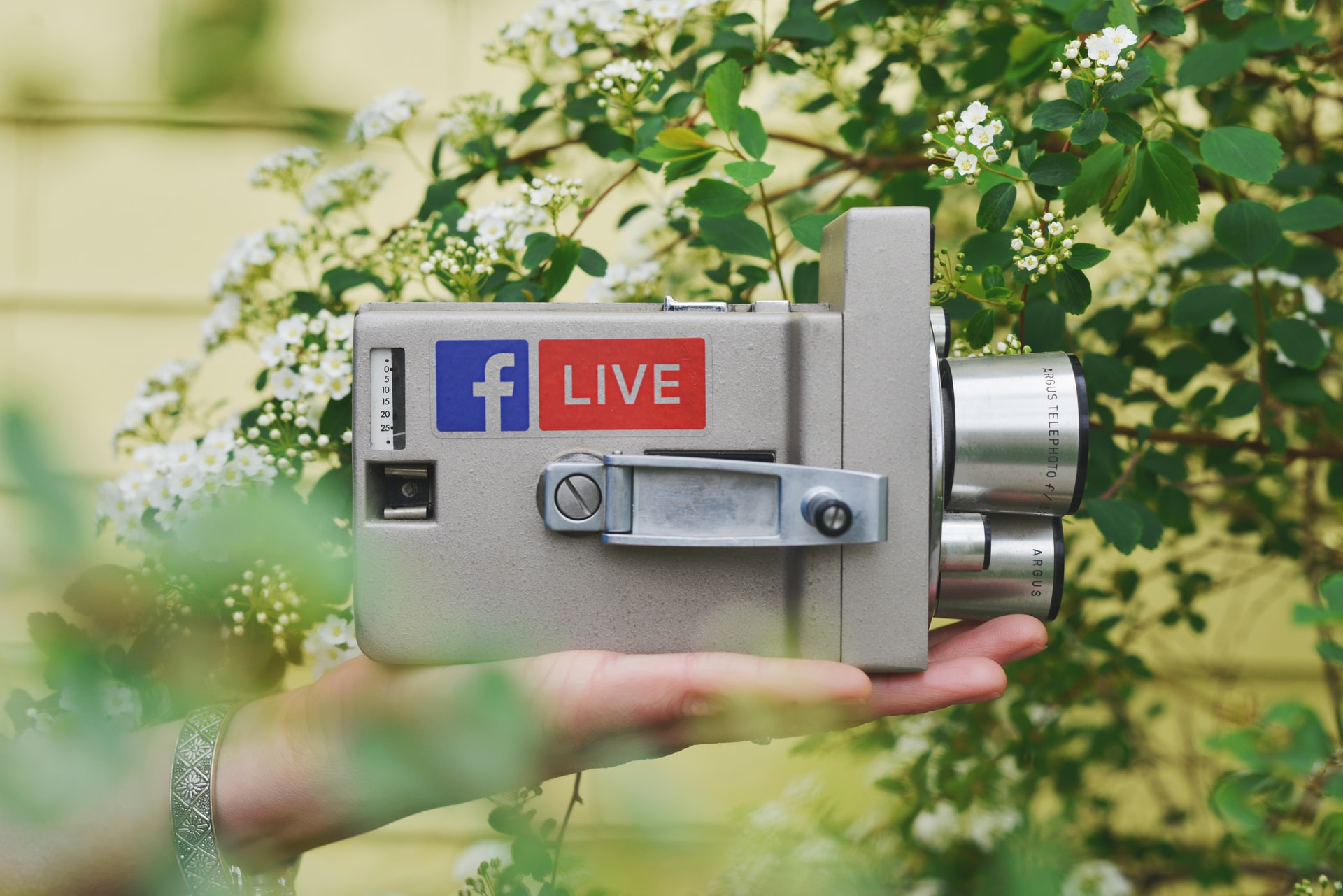 Prioritize Quality

– It's always beneficial to have a steady stream of articles and announcements, but I'd prefer to have nothing than abysmal posts with erroneous information.

Use tools

– You don't have to handle your social media profiles so meticulously that you manually publish 20+ times every day. Instead, try using scheduling tools.

Examine the competition-

Competitive research will assist you to figure out what works and what doesn't for organizations similar to yours.

Make connections with the influencers

– Do you believe your company is too tiny to collaborate with influencers? For generating brand trust, micro-and nano-influencers with as few as 1,000 loyal followers can be beneficial.
Conclusion
Both a digital and social media strategy require effective social media management. You're not alone if you're having trouble managing your social media accounts.
Many businesses, including your competitors, attempt to develop and manage social initiatives. Explore and invest in social media management services to get ahead of the competition and make the most of social media.