Introduction
Before we define what is social media management, it is important to get a clear understanding of social media itself.
There was a time when stepping out of the house was the first requirement of meeting people, be it friends, family, or strangers.
This was also the time when news channels and newspapers were used to spread knowledge about current affairs, launch new products, and even find jobs.
Fortunately (or unfortunately), that time has taken a massive turn. With the introduction of digital technologies and devices in our lives, a new way of staying connected with the world has been adopted, named social media.
Social media does not only let you connect and communicate with the people around you, but it also lets you stay in touch with those living across the globe. This form of communication has defied all the odds concerning location and time.
There are several social platforms, with each one majorly being used for different purposes. While one platform is perfect to share photos from your life events and take a peek at that of your friends', there is another that is more focused on helping you leverage professional networking. Worry not, we will be covering each of the popular social media platforms in detail below.
But before that, let us understand everything about social media management and the job of a social media manager.
What is social media management?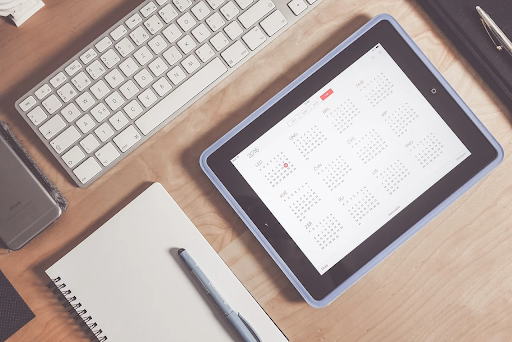 This is perhaps the most asked question followed by what is the best social media management tool.
In simple terms, social media management is planning and executing a branding strategy meant for a social media platform that helps brands build and engage an online audience, foster better customer relationships, and humanize their business, and of course, drive more sales.
When your business focuses on building a brand strategy in accordance with the demands of the varied social media platforms available, it can lead to generating more leads, paying customers, and also help improve brand loyalty. In short, greater profits are what awaits at the end of an effective brand strategy.
Planning this strategy is not as easy as many people think. It involves user research, competitor analysis, trend studies, campaign ideation, content ideation, contest preparation, and more.
Moreover, planning is not a one-time activity. It is ongoing. You cannot plan for a month today and expect the same strategy to work for you in the coming months.
Additionally, social media trends change in the blink of an eye. Staying updated with them is one of the crucial aspects of social media management.
Once you are through with the planning phase, executing this strategy can get equally overwhelming. Creating content, scheduling and publishing it, engaging with the audience, ensuring proper interaction is maintained and analyzing the performance reports take more time and energy than one might not anticipate.
To add to all of this, social media is where the 'creative bent of mind' plays a major role. If you are not creative enough, surviving the cutthroat competition can get tough. This is where hiring a social media manager can lend a hand.
Who is a social media manager?
A social media manager is the individual who is responsible for helping your brand achieve its social media goals and objectives. This certain individual can either be a freelancer, an in-house team member or it could be an entire social media agency.
One thing that you must know is that not all social media managers have the capability to handle every aspect of the process.
A social media manager majorly creates a strategy, develops a calendar, ensures content is scheduled and published as per that calendar, engages with the audience, analyzes reports, and helps you meet your goals.
There are chances that the part concerned with content creation is taken over by copywriters and graphic designers. This is especially true in the case of a social media agency.
However, if there is a one-man social media manager, they are responsible for everything, from strategizing to creating content to publishing it.
Here is a list of top social media platforms that social media managers usually handle all at once:
Top social media platforms
| Social Media Platform | Number of monthly active users | Age Demographics |
| --- | --- | --- |
| Facebook | 2.7 billion | 25 to 34 years |
| YouTube | 2 billion | 15 to 25 years |
| Instagram | 1 billion | 25 to 34 years |
| LinkedIn | 738 million | 46 to 55 years |
| Pinterest | 400+ million | 30 to 49 years |
| Snapchat | 265 million | 13 to 34 years |
| Twitter | 187 million | 30 to 49 years |
| TikTok | 100 million | 18 to 24 years |
As we can see from the table above, there are the top eight social media platforms that are being used in today's time and date. Let us take a look at each one of them below.
•

Facebook

With the highest number of active users, Facebook is the most popular social media platform. For the general public, Facebook is a great platform to stay connected with the life updates of their family members and friends.

This also makes them spend the most time on the platform as compared to others available at their disposal. It is one of the many reasons why small businesses can leverage Facebook to promote their products or services.

Purpose:

– Engaging with the audience and building better customer relationships.
– Building a following for your business.

Best time to post:

According to Buffer, the best time to post on Facebook is between 1 PM and 3 PM on weekdays and Saturdays.

According to Hubspot, the best time to post on Facebook is between 1 PM and 3 PM on Thursdays and Fridays.

According to Coschedule, the best time to post on Facebook is between 1 PM and 4 PM on Thursdays, Fridays, Saturdays, and Sundays.

•

YouTube

After Facebook, YouTube is the second most popular social media platform with approximately 2 billion active users. YouTube is the original platform that made videos famous, from creating to watching them. Today, over four billion videos are being watched by users every single day.

This is one platform that has managed to attract and engage users from all demographics. Whether it's a 65-year-old or a 5-year-old, both the age groups can be seen using and enjoying the platform, all thanks to the availability of varied genres.

Additionally, with video marketing gaining the fame it deserves in recent years, more brands are also investing their time, efforts, and money into the platform.

Purpose:

– Reaching your potential customers.
– Giving your SEO efforts and organic marketing strategies a boost.

Best time to post:

According to Oberlo, the best time to post on YouTube is between 2 PM and 4 PM on Thursdays and Fridays. The afternoon is when your videos get the best number of views and attention.

•

Instagram

While most Instagram users spend their time sharing photos and videos on the platform, a new feature was rolled out by the platform that has turned it into a business magnet.

This feature is an Instagram shop, where businesses can post photos of their products, tag their costs, and link them to a landing page where customers can make the final purchase.

Purpose:

– Sharing photos and videos that are visually appealing.
– Spreading brand awareness.

Best time to post:

According to HubSpot, the best time to post on Instagram is between 11 AM and 2 PM on weekdays.

•

LinkedIn

Primarily used by HRs to find new candidates for their companies and for job seekers to find relevant job offers, LinkedIn has now come a long way.

Today, LinkedIn is no longer just a job-seeking platform. It has evolved into becoming a professional networking vehicle, allowing professionals in the same field but different corners of the globe to connect.

This is the platform where you can showcase your skills, work, and connect with other businesses in your industry.

Purpose:

– Find job opportunities and candidates.
– Find freelance work or clients for service-based businesses.
– Showcase your work and skills.
– Connect with other business professionals in your field of work or those related to your industry.

Best time to post:

According to HubSpot, the best time to post on LinkedIn is between 8 AM and 2 PM from Tuesdays to Thursdays. It is best to avoid weekend and out-of-business hours to post on this platform.

•

Pinterest

Pinterest is nothing short of a really attractive and visually appealing scrapbook. This platform is similar to an online pinboard, where users can search for a variety of inspirations for recipes, fashion, painting, designs, and a lot more.

For businesses, this platform can be a great way to generate website traffic. For instance, suppose you sell clothes. You can share a picture of an outfit created out of clothes that you sell, share it on Pinterest, and add a link to your website/eCommerce store.

However, this should be done only if you have your target audience on the platform.

Purpose:

– Increasing the overall website traffic.
– Enhancing brand exposure.
– Expanding the brand reach.

Best time to post:

The best time to post on Pinterest is either between 8 PM and 11 PM, or 2 AM and 4 AM on Fridays and Saturdays.

•

Snapchat

Next in line comes Snapchat. If you are selling products or services to younger audiences, Snapchat is where you should pitch your tent.

This platform is most popular among teenagers that love spending their time creating content for the world to see. This is a platform that most businesses use during influencer collaborations or takeovers, and when exclusive offers are being launched.

Purpose:

– Extremely useful to showcase the human side of the brand by sharing behind-the-scenes videos.
– To conduct influencer marketing, including takeovers and collaborations.

Best time to post:

According to Amplifr, the best time to post on Snapchat is between 10 PM and 1 AM on all days of the week.

•

Twitter

Twitter is a gold mine. This platform has quickly become one of the platforms where brands can get recognized. The catch here is that this recognition doesn't always mean it'll be positive.

Many users use this platform to share positive as well as negative experiences with a brand. Or, they also use it to engage in conversations with brands, making the business sound human and personal.

Apart from that, Twitter is also a platform where the news spread faster. It is a platform where users don't shy away from speaking their minds out. Since the content is limited to 280 characters, the Tweets are pretty snackable, making it appropriate for this fast-paced world.

Purpose:

– A great platform to indulge in social listening and make customer relations better.
– Makes it easier to share valuable knowledge with the audience.

Best time to post:

According to Sprout Social, the best time to post on Twitter is between 9 AM and 3 PM on Wednesdays and between 9 AM to 11 PM on Tuesdays and Thursdays.

•

Tiktok

TikTok is the latest but fastest-growing social media platform. The growth that TikTok has witnessed certainly broke some records. This platform has exceeded Facebook in terms of the app on which users spend most of their time.

This platform has managed to combine two important aspects of social media – videos and a short time span. In this fast-paced world, taking out time is challenging. That's where short-form videos, optimized for mobile phones, have become popular.

This is a perfect platform for those looking to connect with Gen Z.

Purpose:

– Spreading brand awareness and gaining a loyal following.
– Advertise brands with the help of authentic ads and behind the scenes.
– Conduct influencer takeovers and collaborations.

Best time to post:

According to Oberlo, the best time to post on TikTok varies with the days.

Monday: 6 AM / 10 AM / 10 PM

Tuesday: 2 AM / 4 AM / 9 AM

Wednesday: 7 AM / 8 AM / 11 AM

Thursday: 9 AM / 12 PM / 7 PM

Friday: 5 AM / 1 PM / 3 PM

Saturday: 11 AM / 7 PM / 8 PM

Sunday: 7 AM / 8 AM / 4 PM
These are the top social media platforms that are available in today's day and age. Every platform has its own set of pros and cons. To make sure that the balance is maintained between the two is why social media management is crucial.
Social media management has plenty of other benefits. Find them all below.
Importance of social media management
Here is a list of all the reasons why social media management should be a priority.
•

Auditing and improving social presence

We saw above that there are a minimum of ten different platforms. Now, while it's true that you don't need all the social media platforms to make a social impact with your brand, you will still need more than one. The age groups overlap.

But which ones? And if you have already selected the ones that are good for your business, what is the first step?

Moreover, if you already have accounts made earlier, why are they not performing well? Also, what is trending? What does the audience prefer? How should your tone and language be based on your target audience's behavior?

This is what social media management entails. Social media management covers every aspect of the social presence of a brand. Without it, it will be easy to lose yourself in the competition and not find answers to the above questions.

•

Creating the right content for different audiences

Many believe that using Instagram for your B2B business is a waste of time. For them, LinkedIn is the only way to reach your audience and boost sales numbers. No one can be more wrong.

B2B businesses can do wonders with platforms like Facebook and Instagram. What needs to be taken into consideration is the type of content that is being pushed on these platforms.

If you share the same content across all platforms, it will not do any good. As we discussed above, the purpose and demographics of every platform are different.

Thus, it only makes sense to create the right content based on the audience and the purpose. With proper social media management, this challenge can be tackled and brands can create content that resonates with their audience.

•

Data-backed analysis of performance


A crucial part of every marketing strategy is monitoring how well it is performing. It is the right insights that can help make informed decisions that are based on real, quality data rather than assumptions.

When you have a professional dedicated to handling your social media management, gathering the right data and analyzing the same becomes easier.

A social media manager tracks how your ads are performing, reads insights related to the posts and stories that are being shared, and creates strategies as well as content based on this data that was derived.

When strategies are created based on data, the chances of you witnessing your social media performing well increase.

•

Building customer relationships


If you are a business that is solely focused on selling products and services, you will make sales but mostly to the one-time customers. Ensuring that your brand has a business following and loyal customers will be next to impossible because you are not really giving your audience a reason to stick to your brand.

With the type of competition in the market, building customer relationships is of utmost importance. It is this relationship that makes your customer choose your brand over others.

A social media manager will make conversations, solve queries, and keep the customers engaged in real-time. When you invest in this marketing tactic, you invest in customer relationships.

•

Run successful ad campaigns

Running ads is not easy, as opposed to what many might think. For your advertising campaign to be successful, you need proper research, the right content, the right distribution of that content, and much more aspects that are needed to be taken care of.

Also, running ads require not only your time but your money as well. Hence, it becomes even more crucial for you to spend that money wisely.

Social media management involves deep research and strategies that can help direct these ad campaigns, helping them climb the ladder of success.
This is why social media management is an indispensable aspect of marketing. It is needed to ensure that your social media presence is deriving the results that you hoped for.
Social media management is vast. It has its branches spread wide. The branches form the key components of social media management. These are:
Key components of effective social media management
Below are the key elements of social media management that should not be overlooked. Every component mentioned below is an important step of the overall social media strategy.
•

Creating and managing personas


Audience personas are nothing but a document of an imaginary individual that actually represents the majority of your target audience. It might be imaginary, but personas are created only after thorough research, interviews, and competitor analysis have been conducted.

The personas include demographics, habits, behaviors, pain points, objectives, and other challenges that your target customer might be facing.

Building these personas is the key responsibility of a social media manager. It is based on such personas that the managers narrow down the platforms, campaign ideation, tone and language, and more.

•

Create and schedule content

Content creation is the most important part of the lives of a social media manager. Content can make or break your social presence.

As a brand, it is important for you to showcase your creative side. Every other brand out there is trying its level best to attract the attention of the audience. If you are not creative and unique enough, you will find it difficult to surpass those who are already performing better than you.

Apart from creating content that goes beyond the box, it is also important to be consistent.

A reliable social media manager will not only create that engaging content but also use the right tools to schedule those content pieces so that you don't miss out on the window.

(Hint: We will be covering all about the right tools in this article ahead.)

•

Managing multiple accounts (or platforms) at once


As we discussed, while your brand doesn't need to be present on ALL the platforms, it will still need to adopt more than one. Juggling between these platforms and making sure all are performing well is one of the key responsibilities (or components) of effective social media management.

This might seem a little tricky initially, however, with the right strategies and experience, it becomes seamless.

•

Engage with the comments

One of the aspects of social media management that a manager needs to be proactive about is building customer relationships. This is only possible when the manager is actively engaging with the audience.

When the customers find answers to their questions in real-time, it makes them understand that the brand truly cares about them.

To add to that, all the conversations will be public. When others witness you handling your customer relations in a positive light, it has the capability to bring in more leads that have a high chance of converting into paying customers.

•

Analyzing social engagement


Another important component of social media management is reading the engagement data. When we say social engagement, we mean the total number of likes, comments, shares, views, and saves a post/story has received.

It is important to keep a track of these insights because when content is created based on these insights, the chances of them performing well increase.

For instance, say you shared four posts a week on Instagram and one of them received the highest number of engagements, in terms of likes, comments, views, etc.

Now, a social media manager would see when it was posted, what it was talking about, what the audiences were saying about it, and more. The next part of the strategy would be driven by the insights gained from this analysis.

It is also the responsibility of a social media manager to conduct tests and play around with different elements like time of posting, content shared, the form of content, and more.

•

Goals and objectives

No matter what industry, a strategy is bound to fail if there is no end goal. Thus, setting goals and objectives for social media is the key component and perhaps the first step of social media management.

When you set goals, it becomes clear and easier for you to work around the strategies and tactics to achieve those goals. Otherwise, the strategies would simply be directionless and you would be sharing content that will neither be coherent nor make any sense.

•

Integrating other digital marketing activities

Digital marketing is quite broad and social media marketing is just one part of it. One should think of digital marketing as different teams coming together to achieve one common business goal.

Here, a key component of social media management is that it should not disregard other digital marketing activities. Instead, a reliable social media manager will find ways to integrate other digital marketing efforts with social media efforts.

It should also be kept in mind that social media is a way to give other efforts a boost as well. It can help your website rank on the SERPs, spread brand awareness, and help you connect with your audience like no other form of marketing can.

But to reap these benefits, it is important to keep all the digital activities in focus.

•

Budgeting


Indeed, social media can be managed organically (without spending money). However, it takes a lot of creativity, the right hashtags, the right content, and patience to drive engagement, especially if you are just starting your social media journey.

One way to reach wider audiences quickly is to give your best-performing content pieces a monetary boost. If social media advertising is not your cup of tea right now, you can spend a few pennies and boost your posts.

But if you have social media advertising in your list, which is nothing but paid marketing campaigns, that will also help you expand your reach.

However, one thing that is common in both is that you must plan your budget well. Budgeting is a key component of social media management because it is very easy to spend more than what you would've liked. This is especially true when a few of your posts are doing amazingly well.

When you have a set budget, you can spend that money wisely and on the things that will help you bring desired results.
Social media strategy development
To help you understand how social media strategy development truly works, let us take an example. In this example, we will be creating our own Beverage brand with an aim to get a thorough understanding of the entire social media management process.
Let's name this brand 'Flow', a beverage that is made with all-natural ingredients and contains zero preservatives and artificial flavoring.
•

Conduct an audit

This would be your first step if you have already been marketing and advertising. The main idea behind conducting an audit is to analyze the performance of your brand on various social media platforms. It will also help you understand the right platforms for your brand.

Like in the case of 'Flow', the best platforms would be Instagram, Facebook, YouTube, and Pinterest.

To conduct an audit, start by reviewing your goals. Or, if you did not have any goals initially, start by establishing them.

Let's just say we are launching our beverage brand. So, our initial main goal would be to spread brand awareness, expand reach, and build a following.

The next thing you will be auditing is the consistency of your brand. Every piece of content that you share should be consistent and should match across all social platforms. It shouldn't be the same, but yes, they should at least complement each other.

Suppose we narrow down the color palette for Flow to warm shades. All the posts that you create for your different platforms (as mentioned above in the point) should have a similar color tone. They should also have similar graphics, logo placement, messaging, and more.

Next, analyze your social media metrics, which include the total number of likes, comments, shares, and saves. Identify the highest performing posts and try to understand the content preferences of the audience. Skip this part if you are just starting out.

Use these insights as a foundation for your following campaigns and strategy. It is this data collected that will help you achieve the desired results.

•

Audience research


Audience research is the core of social media management. After all, it is your audience that is the end consumer of your content which will help them make a purchase decision.

When you know your audience, figuring out the right platforms doesn't take long. It is crucial to meet your audience on the platforms that they prefer. They are habitual of using those platforms, hence, instead of making them come to you, it's best for you to go to them.

Moreover, finding the right audience will also result in improving your ROI.
Another reason to find the right audience is that when you run ad campaigns and strategize your organic marketing, you will be spending time and money. Before you can launch your ad campaigns, social platforms request you to set your target audience. If you don't know who they are, your money will go to waste.

Additionally, the content that you will be creating content for the campaigns, both organic and paid. You will need to be very careful about the tone and language of your messaging. It should resonate with your audience if you wish to see desired results.

For Flow, let's say that our beverages are for both men and women, between the age groups 25 years and 55 years. We will initiate the audience research by creating buyer personas. This will be followed by a survey of the customers that fall into the required demographics, analyzing our competitor's posts and audience, and figuring out where this age group is hanging out online.

•

Creating audience persona

We have already discussed above that persona-creation is one of the key components of social media management. But how does one do it? Let's dive right into it.

The first step is to interview some of your target customers. Try to understand the pain points and challenges that they face. In your interview, you might want to ask their:

Name

Age

Location

Gender

Job title

Challenges

Their preferred social platforms

How can your product help solve the problem

After the interview, compile all the information that you have gathered. Categorize all the data, list down all the pain points that you have identified. This is the stage where you will also start unraveling the commonalities between all the answers.

Next, start creating your first, rough draft. This is the step where you narrow down the total number of personas that you want to create. It's best to have 3 to 5 personas to make sure that you find your answers without getting too confused.

Once you know how many personas you want to create, start creating them while envisioning them as your target audience in different segments.

Give each of your personas a name, age, gender, job title, challenges/pain points, location, and the purpose of your product in their daily life. It is also best to add a photo to further humanize your persona.

In the case of a beverage brand, let's say that our first persona is a lady named Susan. She is a 28 years old woman, working as a consultant in an architectural firm. She has an active lifestyle and prefers to drink fresh non-packaged juices for breakfast, mainly because she believes most packaged foods come with preservatives.

However, her work doesn't let her spend enough time in the kitchen. As a result, she is mostly skipping her breakfast, which impacts her work mornings. One day, while scrolling through Instagram, she came across a beverage brand 'Flow' in one of the stories of her favorite influencer, where she talks about the features of the beverage i.e. its lack of preservatives and artificial flavors.

Susan made a note of the beverage and picked up a few bottles on her grocery run. Since the bottles are perfectly portioned, easy to carry, and always taste fresh, she is confident that she will not have to skip breakfast anymore.

•

Create a strategy


So, now we know who exactly our audience is, what platforms they surf, what is trending on those platforms, and how our competitors are handling their customer relations.

Let us now jump into creating the strategy. Creating a social media strategy is crucial because it is based on this strategy that you will be creating your content. The process will start by ideating content for different platforms. But before ideation, there are three things that should be considered:

– Goals – What do you want to achieve with social media management? Is it brand awareness, more sales, or other goals that you want to accomplish?
– Brand – What are your brand elements? What colors are associated with your brand? What is your brand voice?
– Industry – What does your audience expect to see from a brand in your industry? Who are the leading names in your industry? Are there any content gaps?

Once you have identified these three elements, you will find a direction for your brand. Start thinking about campaign ideas, hashtags associated with those ideas, the total number of posts that will go up, and compile them all in a social media calendar.

It is best to create both short and long-term goals for your strategy. You can start by posting content related to the initial campaigns that you come up with.

Then, you can think of getting a few influencers on board after a few months or you can even start planning paid campaigns, once you have enough content on your profile.

For Flow, we will be posting four times a week across all social media platforms. Since our goal is to spread awareness, we will keep our initial concept limited to the launch of the product.

The initial few posts would be fixated on highlighting the features that separate us from the competition i.e. no added preservatives/artificial flavors, and its affordability.

Once we have kickstarted our social media performance, we will collaborate with fitness influencers and nutritionists to further promote our product.

•

Develop and publish content for different platforms

Once you have an idea of what campaigns will talk about, it is now time to create content for your chosen platforms. One thing to keep in mind is that while platforms are different, the campaign will still be the same. This will help keep your entire social media management coherent.

Write down your copy, design your content, find the right hashtags, schedule your posts to be shared in between the time frames mentioned above in this article, and publish it.

There are now several tools and software in the market that makes this entire process of content creation and management a walk in the park. We will be discussing a few top choices in the section below.

Tip: If you are using Instagram or Facebook, it is best if you could mix up your multimedia and share a good balance of images and videos. Do not forget to leverage reels, if Instagram is your preferred platform.

For Flow, we will be creating content that showcases how our brand is a perfect fit for active, working professionals. We will work on creating reels that shout energy and our static posts will be focused on Flow's qualities.

We will also create stories for different platforms that will be interactive in nature. This will not only help keep our audience engaged but also help us collect data on customer preferences.

Everything will be compiled in tools called Google Slide and Google Drive because these tools make it easier for our teams to collaborate. Once the content has been created, the same will be uploaded on a scheduling tool and published when the time is right.

•

Engage with the audience

The content is now out there. The audience is looking at it – liking it, commenting on it, and engaging with it. What should be your next move? Engaging with those who are engaging with your content.

If you leave your customers hanging, they will not come back to you. Why would they? They don't feel welcomed because they didn't get any response from your side.

We know that building better relationships with customers is one of the goals of social media management. If you are not using it for refining your relations, you are not reaping the true benefits of social platforms.

In order to build relations, it is important to engage with the audience.

You should also use a social listening tool to identify where and what people are saying about your brand. With the help of social listening tools, you will be able to provide the right answer to your audience at the right time.

•

Create ad campaigns

Once you start witnessing your organic strategy performing well, this would be a good time to work on the paid campaigns. This is mainly because in social media, performing well means that more and more people are aware of your brand.

It might happen that the people who are engaging with your content are also sharing it. This would make your brand tap into the social network of your followers. However, this usually takes longer than you might have anticipated. Moreover, the probability of this happening is a square deal.

But when you run ad campaigns that are quirky, expanding your reach is not challenging. Additionally, when your users click on the ad, visit your profile, and see your well-thought content, you have higher chances of generating leads that are easy to turn into paying customers.

To create ad campaigns, you need to be proactive from the start. These campaigns charge additional money and hence, the effort you put into them should be double, if not more.

Just like you would do your research on the trends and competitors for your posts, do the same for your ad campaigns. This will help you understand what kind of content your customers are getting attracted to.

You should also analyze and identify the type of ad that you would want to run. There are platforms like Facebook and Instagram that offer options for you to align your ads with your goals. For instance, you can choose between ads for spreading brand awareness, increasing website traffic, generating leads, and more.

A few important factors of an ad campaign are:

– Target audience
– Form of content
– Medium of distribution
– Call to action
– Cost per click on the ads (depends on the platform)

One tip: It is suggested that you run multiple campaigns with a number of posts and each of the posts should have different messaging. But the overall goal and concept of all the campaigns and posts should remain the same.

This will help you conduct A/B testing. With A/B testing, the platforms identify which of your ads are performing best. This is the winner ad and slowly the platforms balance out the budget, putting more money into the ads that are performing best.

•

Manage contests and giveaways

Apart from running ad campaigns, another tactic that you can use is running contests and giveaways. But keep in mind that this will only work to your advantage if you have established your brand a little.

If you have a good engagement rate, or if the engagement rate has started picking up, it is the perfect time to run contests or giveaways.

Before you narrow down to what should the audience be fighting for or what should the contest entail, understand the psychology of someone who is scrolling through social media. They are most likely on social media to take a break from their busy schedule.

Now, if your content/giveaway is complex, it might seem like a task to them. The completion rate would be less. People on social media are looking for content that they can consume quickly, from images with a minimal copy to reels that are no more than 30 seconds.

Similarly, your contest steps should be brief. The users shouldn't have to exit a page or do any extra work. They should be able to reach the end quickly. Your main goal with contests and giveaways is primarily to expand your reach.

Let's suppose we are planning a contest for Flow. The steps to becoming a participant in the contest are as follows:

– Follow our social media pages across channels.
– Tag three friends in the comments below.
– Tell us in the comments why you would choose our brand.
– Bonus points: Share it on your story and tag us!

•

Monitor performance

The last step of social media management is monitoring the performance of the content that you are sharing. This is also the most crucial and indispensable part because without tracking your results, it will be challenging to know where you truly stand.

With the help of these insights, you will be able to figure out the trends and content preferences of your audience. These insights will direct your upcoming month's strategy, ensuring that every new month performs much better than the previous.

Moreover, if you identify that your posts are not performing as well as you hoped they would, you can sit down with your social team and retrospect where you went wrong.

In addition to that, you will also learn about your return on investment when you monitor the results. It will help you make an informed decision regarding the ad spend, ad testing, and more.

Monitoring is also the reason why you should set your goals beforehand. These goals will help you understand if you have reached where you wanted to. Each goal should be associated with metrics or KPIs. These metrics will define whether you have accomplished your goals.

When we talk about Flow, our KPI was an increase in engagement rate. Initially, we focus on monitoring the performance on a daily basis. If the content does not seem to be performing well, we try to narrow down the points that could be causing the hindrance.

If the content performs well, we analyze the reasons behind the same. It helps direct the messaging, graphics, and even hashtags of our posts following the ones that were performing best.
There is no one-size-fits-all social media strategy. Every brand is different. Every brand's audience is different. Every brand's goals are different. You need to spend your time and effort in creating a strategy that suits your brand the best.
Top social media management tools
Thanks to the advancement in technology, social media management was simplified and consequently, has certainly become less time-consuming.
There are tools that can manage different aspects of social media, ranging from creating quality content to scheduling it, from finding what the customers are talking about your brand to monitoring the performance of your efforts.
Below are some of the top tools that are available in the market for you to explore.
(Disclaimer: Of course, the list goes beyond the tools mentioned below. This list is of our own top picks, feel free to explore more options before settling down for a tool.)
•

For content ideation


When figuring out your campaign reaches a roadblock, there are tools that can help you out.

– BuzzSumo: This is a great tool for you to leverage research and move on from guesswork. The tool scans billions of articles and social media content across industries to bring you the trending topics, allowing you to create data-backed content.
– Answer The Public: This tool compiles all the searches that are being searched on Google and instantly provides you with all the useful keywords and questions that users are asking. You can ideate your campaigns based on the information derived from this research.

•

For content creation


If you wish to create your own content but creating graphics or videos using high-tech tools seems like a task, these could be great options for you.

– Canva: If you are not a graphic designer, worry not. Canva has made lives a lot easier for social media managers. This online tool comes packed with templates, icons, stock images, shapes, and more. You can adjust, resize, and reposition all the elements on your graphics easily. Canva has also recently launched its Animation feature, allowing you to make simple motion graphics.
– InVideo.io: If you are looking for an easy-to-use yet powerful video editor, InVideo is one of the best out there. This tool also has plenty of templates, a music library, media, transition features, filters, and more, making it easy for you to edit videos and create beautiful montages for your business.

•

For calendar creation


Creating calendars helps make sure you are on the right track and everything is posted on the right day. These are the tools to help you with the same.

– Loomly: Loomly gives your entire team one platform to collaborate. This tool helps you move on from the old spreadsheets and manage your social content in one place. Everyone in your team can view calendars, add labels, and manage content assets.
– Buffer: Apart from helping you plan, manage, and publish your content, this tool also provides social media analytics, manages customer engagement, and tracks the growth of your accounts.

•

For scheduling and publishing


If you don't have time to post on your chosen days, you can simply create your monthly content and upload them on the tools mentioned below. These tools will take care of the rest.

– Hootsuite: Hootsuite is also an all-in-one social media tool, but it primarily makes it easier for you to manage your content once it has been created. With the tool, you can schedule your content as per your calendar, manage ads, and build a content library.
– SproutSocial: SproutSocial is one of the most commonly used social media management tools. With the help of the tool, you can easily plan, schedule, manage, and deliver content across all social media platforms. This is also a tool you can use for social listening, customer engagement, and more.

•

For social listening


Social listening tools are perfect to be at the right place at the right time.

– Falcon.io: Tagged as the world's leading social listening tool, Falcon.io helps you know what your customers and competitors are talking about your brand. You can even use the tool to spy on what your target audience is saying about your competitor's brands and make informed decisions accordingly.
– Keyhole: Keyhole allows you to track what people are saying about your brand in real-time, across different social media platforms. It also helps you generate detailed, one-click reports complete with sentiment analysis.

•

For community management


Community management or social CRM is when you blend your CRM software with your social media management. It helps you build better customer relationships and bring all your social notifications to one place. If you are ready to offer exemplary customer service to your customers, these tools are your go-to.

– Sociality.io: This tool allows you to bring all the conversations with users in one spot. You don't have to toggle between different tabs and accounts, which helps you ensure that all messages and conversations are wrapped up professionally. There are also several reply templates that you can use to make sure
– Mention: 'Mention' is an inclusive tool. It can track brand mention across almost 42 languages. You even have an option to tune out certain types of content that you wouldn't like to see and only focus on trends. This tool has proven to show compatibility with Twitter, Instagram, Facebook, and Buffer.

•

For influencer collaboration


Finding the right influencers for your campaigns is important to see the desired results. Thankfully, there are now plenty of tools that can help you in this quest. The top two are given below.

– #paid: With this tool, you can find influencers and creators that truly love your brand. If you have someone who loves what you do, collaborating with them and depending on them to convince others in their social network is not as challenging. You can also analyze how your chosen influencer's campaign is performing with the help of their insights.
– Upfluence: Upfluence is an all-in-one influencer management platform that not only allows you to find creators for your brand but also manages influencer relationships.

•

For monitoring performance


Monitoring tools make it easier to understand the insights, get detailed reports, and eventually make informed decisions. These are our top picks.

– HubSpot: HubSpot offers analytics tools (including graphs and other visuals) that you can use to measure the performance of your social media marketing campaigns. The best thing about HubSpot is that you don't have to use the tool for publishing content. You can use other publishing tools or publish on the go and integrate both.
– TapInfluence: TapInfluence has been specially designed for your influencer marketing campaigns. From engagement to reach and potential budget that an influencer might request, you can monitor it all.

Leveraging social media influencers

In today's day and age of social media, the concept of 'influencer' has been redefined. Well, at least to some extent.

In simple terms, influencers are individuals who have established their authority by sharing valuable and relatable content with their target audience in a specific industry.

Just like you try to build your brand on social media, influencers build a brand around themselves, i.e. personal branding. There are plenty of influencers in different fields in today's day and age, including travel, lifestyle, finance, real estate, dentistry, doctor, and more.

Collaborating with these influencers is one of the most common and most effective ways to spread brand awareness. For influencers, their followers are nothing less than friends and vice versa.

Hence, if an influencer talks about your brand in a positive light, there are high chances of you witnessing a rise in the quality and quantity of your leads.

However, there are a few things that you should consider before opting for influencer collaborations.

– You should have an established brand presence on social media.
– The influencer collaboration should not go over your budget. Try to find an influencer that fits well within your budget.
– Find an influencer that truly cares about your brand and can do justice to your products.
– Make sure the influencer communicates with their audience. If they have plenty of followers but hardly any engagement, you would only be wasting your money.

Cost of social media management

Many businesses are under the impression that they can handle their social media by themselves. For them, it's just about posting content consistently. Hardly any thoughts are given to the content creation process, hashtag research, or even monitoring the hard work.

In such cases, social media management can cost you a lot. Not monetarily, but it will definitely delay the lead generation process, consequently affecting the sales numbers.

On the other hand, for those businesses that have an in-house team or outsource their social media management to an agency, their monthly investment ranges anywhere from $4500 to $7500. This price range includes:

– Talent (be it a freelancer or an agency)
– Content (everything from ideation to copywriting, graphics, videos)
– Tools (the list mentioned above- for scheduling, monitoring performance, and more)
– Advertising (managing ads and total ad spend)

There are several factors that affect the monthly budget for social media management. These include:

– Size of the business
– Total number of platforms
– Types of services needed
– Frequency of posting
– Level of reporting
– Customer service is often charged extra

The return on investment brought by professional social media management surpasses the monthly budget, making several brands opt for the service.

Conclusion

In conclusion, we can say that social media management is not as easy as many might think it is. In this world of cut-throat competition, it takes patience, creativity, and a lot of effort to ensure that your social media presence is being maintained while making sure it adds value to the lives of the users.

As you must've read above, there is an entire process to develop a social media strategy, and implementing that strategy can get a little time-consuming, but the return on investment derived from it makes it worth it.

Also, be careful when you are choosing your social media managers. They should be reliable, creative, and up-to-date with what's trending. Only then do you have the chance of outshining others in the crowd.